Bill O'Reilly Ousted from Fox News over Sexual Harassment Allegations
The longtime Fox News star Bill O'Reilly is out, after more than a half-dozen women accused him of sexual harassment. His departure follows the similar ouster of longtime powerful Fox News CEO Roger Ailes, who was also forced out this past summer after more than 20 women accused him of sexual harassment. Over 50 advertisers had boycotted "The O'Reilly Factor" over revelations O'Reilly and Fox paid $13 million to settle lawsuits by five women who accuse O'Reilly of sexual harassment and inappropriate sexual behavior.
A sixth woman, Dr. Wendy Walsh, has also accused O'Reilly of harassing her and then retaliating against her professionally when she refused to have sex with him. On Tuesday, a seventh woman, who remains anonymous, accused O'Reilly of harassing her for months with sexually and racially offensive comments and actions. O'Reilly has called the claims unfounded. On Wednesday, protesters gathered outside News Corp.'s headquarters, handing out flyers reading "Danger: Sexual Predator Works Here" and packets of hot chocolate, a reference to the allegation that O'Reilly harassed an African-American clerical worker by calling her "hot chocolate." This is Anika Collier Navaroli, responding to O'Reilly's ouster.
Anika Collier Navaroli: "At this point, we are so happy that he is gone and he's no longer going to be able to spit all of his vile comments and everything that comes out of his mouth that's disparaging not only to women, but specifically to black women and to black folks all over the world. So we're very happy to see that he'll be off the air. But we're not done. We're going to keep applying pressure and making sure that what's coming out of these airwaves and what's happening in these hallways is respectful, and making sure that women everywhere are given dignity."
We'll have more on O'Reilly and Fox News after headlines with Lisa Bloom, the attorney for multiple women who have accused O'Reilly of sexual harassment.
The Intercept: Trump Associates Linked to Plot to Oust Indonesian President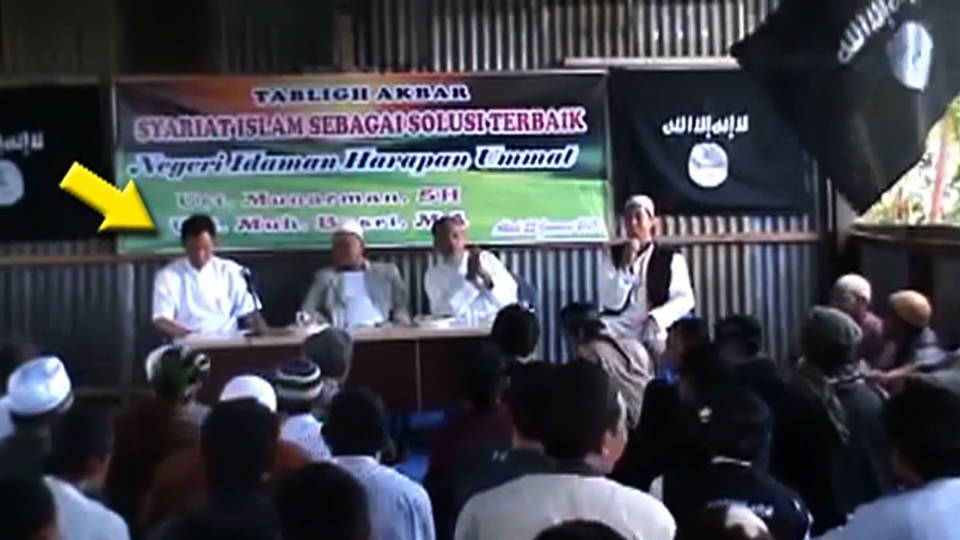 Vice President Mike Pence is meeting with Indonesian President Joko "Jokowi" Widodo in Jakarta on Thursday. The meeting comes one day after Jokowi's political ally, Jakarta Governor Basuki Tjahaja Purnama, conceded defeat in a highly significant gubernatorial race. Purnama's campaign was hobbled by a religious blasphemy trial and mass street protests that were organized, according to an explosive new article by journalist Allan Nairn published in The Intercept, by army officers, ISIS-linked street vigilantes and associates of President Trump who are ultimately seeking to oust the Indonesian president. The article reveals that the Trump associates involved in the coup attempt include a corporate lawyer working for the mining company Freeport-McMoRan, which is controlled by Trump adviser Carl Icahn. A video shows the lawyer at a ceremony where men are swearing allegiance to ISIS. We'll have more on Pence's trip to Indonesia and Allan Nairn's explosive new article tomorrow on Democracy Now!
Airwars: Airstrikes Reportedly Kill 12-24 Civilians in Mosul, Iraq
In Iraq, heavy fighting continues in west Mosul between the U.S.-backed Iraqi Army and ISIS militants. The journalistic monitoring group Airwars says airstrikes launched by either the U.S.-led coalition or the U.S.-backed Iraqi Air Force reportedly killed between one and two dozen civilians on Tuesday in the Old City of Mosul. We'll have more on U.S. airstrikes in Iraq and Syria and the ongoing battle for control of Mosul later in the broadcast with journalist Anand Gopal.
Tillerson Claims Iran "Has Potential to Travel the Same Path as North Korea"
U.S. Secretary of State Rex Tillerson has verbally attacked Iran, accusing it of provocations and comparing it to North Korea.
Secretary of State Rex Tillerson: "Iran is the world's leading state sponsor of terrorism and is responsible for intensifying multiple conflicts and undermining U.S. interests in countries such as Syria, Yemen, Iraq and Lebanon and continuing to support attacks against Israel. An unchecked Iran has the potential to travel the same path as North Korea and take the world along with it. ... A comprehensive Iran policy requires that we address all of the threats posed by Iran. And it is clear there are many. Iran continues to support the brutal Assad regime in Syria, prolonging a conflict that has killed approximately half a million Syrians and displaced millions more."
Tillerson's comments come as the Trump administration launches a review of its policy toward Iran, although the administration has not said it will renege on the 2015 landmark Iran nuclear deal.
Despite Trump's Claims, Armada Was Not Headed to Korean Peninsula
President Trump is facing criticism both in the U.S. and in South Korea for apparently lying about sending an armada to the Korean Peninsula. More than a week ago, the White House announced it was sending the aircraft carrier Carl Vinson and multiple warships to send a show of force to North Korea, amid rising tensions. This is President Trump speaking on Fox News on April 12.
President Donald Trump: "We are sending an armada. Very powerful. We have submarines. Very powerful, far more powerful than the aircraft carrier. That I can tell you."
Trump's announcement, which was repeated by the White House, was widely reported, including on Democracy Now! But, in fact, Trump had not sent the armada to the peninsula. In fact, at the time of the announcement, it was sailing in the opposite direction, to the Indian Ocean. The revelations that the armada was more than 3,000 miles away from the peninsula sparked outcry Wednesday, particularly in South Korea. On Wednesday, White House Press Secretary Sean Spicer attempted to respond to reporters' questions about the armada's whereabouts.
Press Secretary Sean Spicer: "The president said that we have an armada going towards the peninsula. That's a fact. It happened. It is happening, rather. ... We said that it was heading there, and it was heading there, it is heading there. So that—that remains. But that's—that's—if there's an impression, then that's not—then there should have been clarification from people who were seeking it. ... What—what part is misleading? I'm trying to figure that out. We were asked a question about what signal it sent. We answered the question on what signal it sent. I'm not the one who commented on timing."
Exxon Asks for Treasury Dept. Waiver to Drill in Black Sea with Russian Oil Company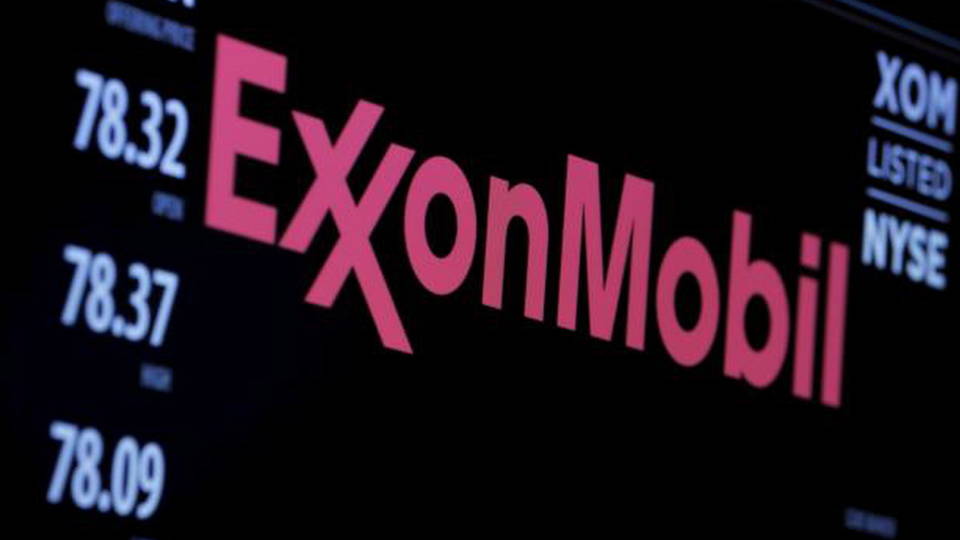 Oil giant ExxonMobil is pursuing a waiver in order to drill in the Black Sea as part of a joint venture with the Russian state oil company Rosneft. The waiver would allow Exxon to circumvent U.S. Treasury Department sanctions imposed on Russia over its annexation of Crimea. The State Department, headed by longtime ExxonMobil CEO Rex Tillerson, is one of the U.S. agencies that would have to approve the waiver—meaning the current CEO of Exxon will be asking an agency headed by the former CEO of Exxon for permission to drill. The State Department says Tillerson has recused himself from matters involving Exxon for two years. ExxonMobil claims it could lose its contract to drill in the Black Sea if it doesn't begin operations by the end of this year.
Turkey Arrests Dozens of Opposition Members over Referendum Protests
Turkish authorities arrested dozens of opposition members Wednesday morning at dawn in a government crackdown against those questioning the legitimacy of Sunday's referendum. Turkish President Recep Tayyip Erdogan has claimed victory in the narrow referendum vote to give sweeping powers to the president. The opposition and European monitors say the vote was tainted by voting fraud and by a climate of fear and repression.
Arkansas Supreme Court Blocks Execution of Stacey Johnson
In Arkansas, the state Supreme Court has granted a stay of execution to death row prisoner Stacey Johnson, who was slated to die by lethal injection today. The stay was one of two new legal setbacks to Arkansas's unprecedented plan to execute eight men this month. In a separate ruling Wednesday, Judge Alice Gray sided with a pharmaceutical company arguing it had sold Arkansas the drug vecuronium bromide for medical use, not for executions—dealing another blow to Arkansas's execution attempts. Arkansas has faced growing protests over its execution plans, including from state Judge Wendell Griffen, who had just issued a restraining order over an execution drug, laid on a cot for over an hour outside the Governor's Mansion during a protest last week. He's since been barred from taking death penalty-related cases. To see our full interviews about Arkansas's unprecedented execution attempts, go to democracynow.org.
Meanwhile, in Louisiana, Rodricus Crawford has become the 158th person exonerated from death row in the U.S. since 1973. Crawford was wrongly convicted of murdering his son, despite evidence the 1-year-old child died of pneumonia and sepsis.
CA Judge Gonzalo Curiel Will Hear Deported DREAMer's Lawsuit Against Trump Admin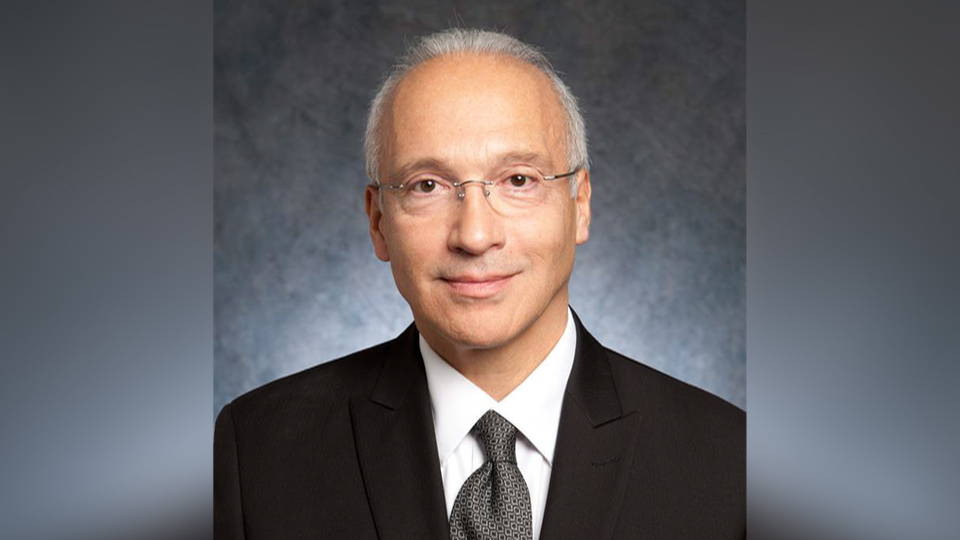 The California judge who was verbally attacked by President Trump on the campaign trail has been assigned to hear the case of 23-year-old deported DREAMer Juan Manuel Montes, who has sued the Trump administration for deporting him to Mexico even though he had legal permission to live and work in the United States through 2018 under President Obama's Deferred Action for Childhood Arrivals program, known as DACA. U.S. District Judge Gonzalo Curiel was presiding over a lawsuit alleging Trump University defrauded students, when Trump claimed the judge's Mexican heritage made him biased against Trump. Trump ultimately settled the lawsuit for $25 million.
FL State Senator Facing Calls to Resign After Issuing Racist, Sexist Slurs
In Florida, state Senator Frank Artiles is facing mounting calls to resign, after he directed racist and obscene slurs at two fellow African-American lawmakers, calling state Senator Audrey Gibson the B-word and a "girl," and then using the N-word. Artiles has been removed as the chair of the Committee on Communications, Energy and Public Utilities over the controversy. While he has apologized for the comments, he has not agreed to resign.
Utah Republican Congressmember Jason Chaffetz Not to Run for Re-election
In Utah, Republican Congressmember Jason Chaffetz has announced he will not run for re-election in 2018. Chaffetz is the chair of the House Oversight Committee. Meanwhile, House Republicans say they're nearing a new proposal for a healthcare deal to replace the Affordable Care Act. The deal has been brokered between the chairs of the far-right House Freedom Caucus and the so-called moderate Tuesday Group. Infighting between the two groups doomed the last Republican healthcare plan, which was heavily backed by President Trump.
Mexico: LGBT Activist & Freelance Journalist Juan José Roldán Murdered
In Mexico, LGBT activist and freelance journalist Juan José Roldán has been murdered in the state of Tlaxcala. His body was found Sunday morning showing signs of torture. The Union of Journalists in Tlaxcala have called for an investigation. Roldán had worked as a journalist for a local TV station and newspaper until about five years ago, when he began to dedicate himself to LGBT activism.
Dozens of Patriots Skip White House Super Bowl Tribute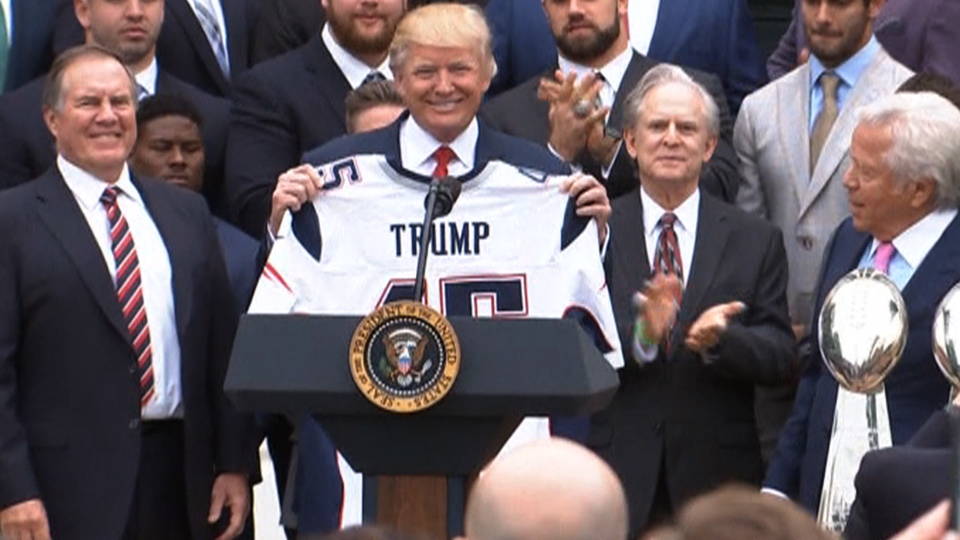 Dozens of members of the New England Patriots, including the team's quarterback, Tom Brady, skipped a visit to the White House Super Bowl tribute Wednesday in a rebuke to President Trump. Only 34 players attended Wednesday's ceremony, compared to 50 players in 2015, when the Patriots also won the Super Bowl. Quarterback Tom Brady said he was skipping the ceremony for personal family reasons. While Brady has supported Trump in the past, reportedly even keeping a "Make America Great Again" hat in his locker, his wife, supermodel Gisele Bündchen, issued support for the upcoming climate march against Trump on Wednesday, tweeting: "On April 29 in Washington DC March for climate, jobs and justice. To change everything, we need everyone." She later deleted the tweet. Other players said explicitly that their boycott was directed at President Trump. Defensive tackle Alan Branch said, "I couldn't shake his hand and look my daughters in the eye."
---
Courtesy of Democracy Now (www.democracynow.org).  The original content is licensed under a Creative Commons Attribution-Noncommercial-No Derivative Works 3.0 United States License.