Marine Le Pen & Macron Advance to Runoff in French Presidential Election
In France, former investment banker Emmanuel Macron and far-right politician Marine Le Pen are headed for a runoff, after the first round of voting in the French presidential elections Sunday. Macron came in first place in Sunday's vote, with Marine Le Pen in a close second. The results were a stunning rebuke of France's established parties, marking the first time in six decades that neither of France's two main parties advanced a candidate to the second round. On Sunday, Marine Le Pen, who has campaigned on an openly xenophobic and racist platform, claimed the "survival of France" is at stake in the May 7 runoff.
Marine Le Pen: "We've made the first step which will take the French people to the Élysée Palace. This result is historic. It confers on me the immense responsibility of defending the French nation, its unity, its security, its culture, its prosperity and its independence. The French people should seize the historic opportunity opening up to them, because what's at stake in this election is unbridled globalization, which is threatening our civilization."
Meanwhile, on Sunday, front-runner Emmanuel Macron urged voters to support him against the "threat of nationalists."
Emmanuel Macron: "In two weeks, I want to become your president, ghe president of all people of France, the president of patriots against the threat of nationalists."
Afghanistan: At Least 140 Soldiers Killed in Taliban Attack on Army Base
Hundreds of Thousands Pour into Streets for Global March for Science
On Saturday, hundreds of thousands of scientists and science supporters took to the streets around the world in a global March for Science. More than 600 marches and rallies took place, with one on every continent, including on Antarctica. Massive marches occurred from coast to coast in the United States, as well as in Rome; Berlin; Madrid; Vienna; London; Mexico City; Santiago, Chile; and Sydney, Australia. Democracy Now! was broadcasting live for five hours during the massive March for Science in Washington, D.C., on Saturday, and we'll bring you highlights from the march after headlines.
North Korea Detains U.S. Citizen, Amid Rising Tensions
Trump Falsely Claims to be "Great Friend" of Dead Italian Opera Singer
President Donald Trump: "Through the ages, your country has been a beacon of artistic and scientific achievement. That continues today. From Venice to Florence, from Verdi to Pavarotti—friend of mine. Great friend of mine."
In fact, Pavarotti died in 2007. Last summer, Pavarotti's widow and three daughters asked the Trump campaign to stop using Pavarotti's music at campaign events, writing, "The values of brotherhood and solidarity that Luciano Pavarotti upheld throughout his artistic career are incompatible with the world vision of the candidate Donald Trump."
Venezuela: Maduro Calls for Talks with Opposition, as Dozen Die in Protests
In Venezuela, President Nicolás Maduro has called for talks with the opposition amid massive ongoing antigovernment demonstrations. On Thursday and Friday, at least a dozen people died during violent antigovernment street protests. Both government forces and armed opposition members have been responsible for deaths during demonstrations in recent weeks. Critics of President Maduro accuse him of plunging the country into an economic crisis. Defenders of the government blame falling oil prices and an ongoing U.S.-supported destabilization campaign against the leftist Venezuelan government.
Prominent Blogger Yameen Rasheed Murdered in the Maldives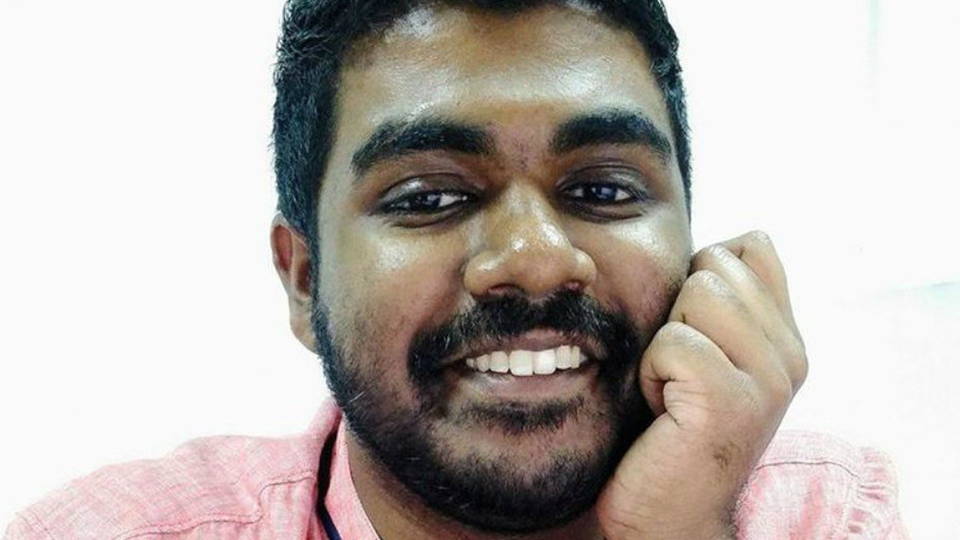 In the Maldives, 29-year-old prominent blogger Yameen Rasheed has been murdered. In his writings, Rasheed criticized both the Maldives government and Islamic extremists. He had received numerous death threats before he was found stabbed to death in the stairwell of his apartment building on Sunday.
New York Denies Parole to Getaway Driver Judith Clark
New York Governor Andrew Cuomo commuted Clark's sentence earlier this year, making her eligible for parole. But on Friday, the board said Clark was "still a symbol of violent and terroristic crime." In response, Clark's daughter, Harriet Clark, said, "Parole decisions that fail to take rehabilitation into account are their own kind of violence and create their own kind of terror. My mother is not a symbol, but the dysfunctional and merciless Parole Board is, unfortunately, a symbol of the racism, classism, and immorality rampant in our criminal justice system."
Arkansas Seeking to Carry Out Double Execution Tonight
Arkansas is seeking to carry out its first double execution in more than 16 years today. Death row prisoners Jack Jones and Marcel Williams filed a last-minute request for a stay of their executions with an appeals court Sunday. Arkansas carried out its first execution since 2005 on Thursday, killing Ledell Lee.
Grand Rapids Police Under Fire for Stopping Young Black Boys at Gunpoint
Police Officer: "Get on the ground! Keep your hands out!"
Boy 1: "What did we do?"
Police Officer: "Hey! Come over here! Keep your hands where I can see them, and get on the ground!"
Boy 1: "But what did I do?
Police Officer: "Get on the ground!"
Boy 2: "Get down!"
Boys: "[crying] What did we do?"
Police Officer: "We'll give you directions, OK?"
Boy 1: "I do not want to die!"
"I do not want to die"—the words of one of the African-American boys who were stopped at gunpoint by Grand Rapids police officers Friday, while the boys were returning from playing basketball.
Florida: Transgender Woman Chay Reed Murdered
In Florida, 28-year-old transgender woman Chay Reed was shot and killed in Miami on Friday. Reed's friends described her as a light-hearted woman who loved to dance. She's at least the ninth transgender woman whose murder has been reported this year.
Britain Goes Full 24 Hours Without Burning Coal for Electricity
British environmental activists celebrated a victory when Friday became the first full day since the late 1800s that Britain did not burn any coal in order to generate electricity. Hannah Martin with Greenpeace said, "The first day without coal in Britain since the Industrial Revolution marks a watershed in the energy transition."
2017 Winners of Goldman Environmental Prize Announced
And the winners of the 2017 prestigious Goldman Environmental Prize have been announced. Among the winners are community organizer Mark Lopez, who forced the state of California to conduct comprehensive lead testing and cleanup of a working-class Latino neighborhood in East Los Angeles; Guatemalan indigenous leader Rodrigo Tot, who won a historic court case that forced the government to issue land titles to indigenous people and blocked the expansion of a nickel mine; Indian social justice activist Prafulla Samantara, who helped organize an indigenous tribe to resist a proposed open-pit aluminum mine in the eastern state of Odisha; and Congolese park ranger Rodrigue Katembo, who went undercover to document corruption and bribery in the illegal push to drill for oil in the oldest national park in Africa. This is Katembo explaining how he was arrested and tortured for over two weeks during his investigation.
Rodrigue Katembo: "They took me at gunpoint. They tied me up and started to beat me very hard. They told me that I had brought shame to my country and that I would have to be killed today. I told them that many of my colleagues had already died. If I die today, it's not a problem. I am prepared to die."
The winners also include Slovenian farmer Uros Macerl, who organized against the burning of poisonous waste near his farm, and Australian octogenarian Wendy Bowman, who faced off against a multinational coal mining company—and won.
---