Outrage and Inaugural Boycotts Follow Trump Attack on Rep. John Lewis
Rep. John Lewis: "I don't see this president-elect as a legitimate president."
Chuck Todd: "You do not consider him a legitimate president?"
Rep. John Lewis: "No."
Chuck Todd: "Why is that?"
Rep. John Lewis: "I think the Russians participated in helping this man get elected, and they helped destroy the candidacy of Hillary Clinton. I don't plan to attend the inauguration. It will be the first one that I miss since I've been in the Congress. You cannot be at home with something that you feel that is wrong."
On Saturday, Donald Trump hit back at Lewis on Twitter, calling his Georgia district "crime infested" and calling Rep. Lewis "All talk, talk, talk–no action." Trump's attacks sparked a torrent of criticism, with dozens of lawmakers denouncing Trump for attacking a living civil rights legend—especially on the weekend before the Martin Luther King Jr. federal holiday. In 1965, Lewis was nearly beaten to death marching for civil rights in Selma, Alabama. As of Tuesday morning, 42 Democratic representatives had pledged to boycott Friday's inauguration. Among them was Congressmember Yvette Clarke of New York.
Rep. Yvette Clarke: "I looked at the Cabinet selections of the incoming president. I thought it was important that I not lend credibility, if you will, to a process that would marginalize and in many ways harm the people that I represent. So I will not be attending the inauguration of Donald Trump."
The Washington Post reports Trump will take the oath of office Friday as the least popular incoming president in at least four decades, with more than half of all Americans viewing him unfavorably.
Private Donations to Trump Inaugural Committee Top $100 Million
Meanwhile, Donald Trump's inaugural committee said it has raised more than $100 million from private donors and corporations, nearly doubling the previous record set by President Obama. Among major contributors are oil giant Chevron, with a half-million dollars; weapons and aerospace company Boeing with a $1 million donation; and casino magnate Sheldon Adelson, who reportedly cut a check for $5 million. Big donors will have a chance to meet privately with top Trump administration officials, with a black-tie "Chairman's Global Dinner" planned for this evening, a Thursday candlelight dinner with the Trump family and special VIP tickets at Friday's swearing-in ceremony and inaugural balls.
Protesters Nationwide Launch Campaign to #InaugurateTheResistance
In Washington, D.C., thousands of activists chanting "No justice, no peace" kicked off a week of resistance to the inauguration with a march to the Capitol Building on Saturday. The protest took aim at Trump's plans for a nationwide stop-and-frisk program, the planned repeal of the Affordable Care Act, and police brutality. The protest was the first of a series of actions being organized under the hashtag "#InaugurateTheResistance." In Brooklyn, New York, hundreds packed a weekend "Propaganda Party" to create fliers and protest art ahead of the inauguration.
Josh MacPhee: "My name is Josh MacPhee. I'm a volunteer at Interference Archive, and this is our Inaugurating Resistance Propaganda Party. We did one in the summer around mass incarceration, in the fall around climate justice and the pipeline struggles, and then this one is obviously around the inauguration. And this is by far the most successful. I think that we've had at least 500 people in both days. And the role of art is to support, I mean, in often cases, movements that have already been happening, that I actually think we need to just keep the pressure on and the energy on the places that we've already been organizing. There's already a massive movement around immigration and trying to change immigration in this country. That shouldn't just reorient towards Trump. People are already moving in a direction. We just need to keep fighting."
Thousands Rally in Cities Across U.S. Against Trump Deportation Plans
Meanwhile, thousands of protesters rallied in 50 U.S. cities on Saturday, calling for mass resistance to Donald Trump's plan to detain and deport millions of undocumented immigrants. In Chicago, more than 1,000 rallied at a union hall under the banner, "We Are Here to Stay," calling on local officials to give sanctuary to the undocumented. In Washington, D.C., thousands of immigrants and supporters packed Metropolitan AMEChurch in support of President Obama's Deferred Action for Childhood Arrivals program, or DACA, which has so far shielded 750,000 young people from deportation. Trump has promised to rapidly deport up to 3 million undocumented immigrants.
Tens of Thousands Protest Planned Repeal of Affordable Care Act
Elsewhere, thousands rallied in cities across the U.S. in weekend protests opposing the planned repeal of the Affordable Care Act. In Boston, more than 6,000 people braved frigid temperatures to hear Massachusetts Sen. Elizabeth Warren and others defend President Obama's signature healthcare law. Outside of Detroit, Michigan, more than 10,000 people packed an outdoor rally in the cold featuring Michigan Sen. Debbie Stabenow and Senate Minority Leader Chuck Schumer. The rally was headlined by Vermont Sen. Bernie Sanders.
Sen. Bernie Sanders: "Very few Americans believe that we should repeal the Affordable Care Act without a replacement program to make it better. No, we are saying to our Republican colleagues, we will not allow you to throw up to 30 million Americans off of health insurance."
On Friday, House Republicans approved legislation that begins the process of dismantling the Affordable Care Act. Donald Trump told The Washington Post on Sunday he soon plans to present a replacement bill that would provide "insurance for everyone." Trump did not provide specifics.
HHS Nominee Tom Price Faces Accusations of Insider Trading
Donald Trump's nominee for Health and Human Services secretary, Georgia Congressmember Tom Price, invested thousands of dollars in a medical device maker shortly before introducing a bill to benefit the company. That's according to CNN, which reported Monday that Rep. Price purchased shares of Zimmer Biomet last March—less than a week before introducing the HIP Act. The legislation would have delayed regulations sure to cut into the company's profits. Senate Minority Leader Chuck Schumer this week called for the Office of Congressional Ethics to investigate whether Rep. Price violated the STOCK Act, which restricts insider trading by members of Congress.
Trump Communications Appointee Steps Down Amid Plagiarism Revelations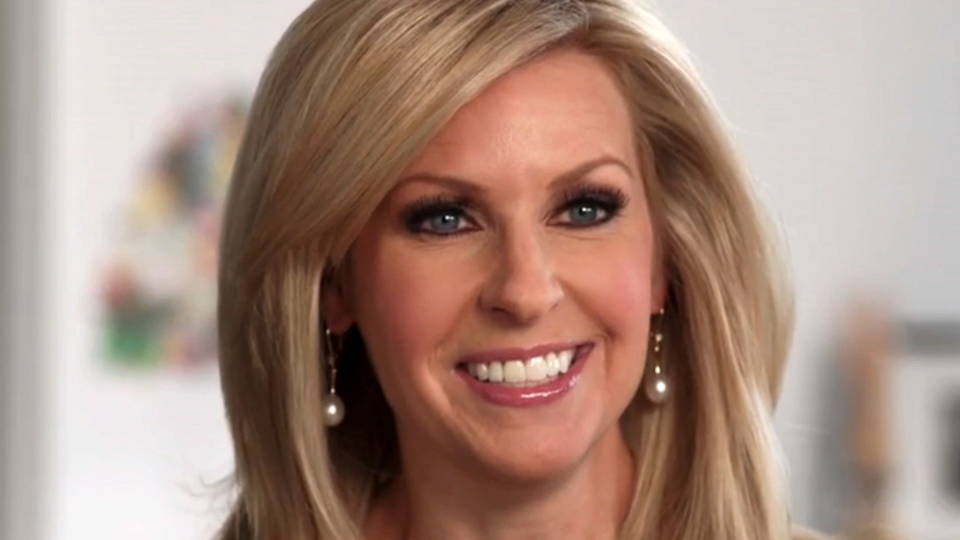 Donald Trump's pick for a senior communications job at the National Security Council, Monica Crowley, has stepped down after a CNN investigation uncovered repeated incidents of plagiarism. The radio talk show host and Fox News contributor said she would relinquish her appointment and would remain in New York. Her announcement came after CNN reported incidents of plagiarism in her 2012 book, her columns for The Washington Times and her 2000 Ph.D. dissertation for Columbia University.
Report: Treasury Secretary Nominee Steven Mnuchin Worth $400 Million
Oxfam: World's Richest Eight Men as Wealthy as 3.6 Billion Poorest
A new study finds the world's eight richest men control as much wealth as the poorest half of humanity—some 3.6 billion people. The report by the charity Oxfam came as government and business leaders met in Davos, Switzerland, for the opening of the World Economic Forum. This is Oxfam campaigns director Matthew Spencer.
Matthew Spencer: "We have an economic system that's warped out of shape, which means that the 1 percent benefit, that it's designed to benefit the 1 percent rather than most people in the 99 percent, which is why you could get the number of billionaires that have the same wealth as half the rest of the world on one golf buggy."
Six of the world's eight wealthiest billionaires are Americans. They are Bill Gates, Warren Buffett, Mark Zuckerberg, Jeff Bezos, Larry Ellison and Michael Bloomberg. Oxfam said it's concerned that wealth inequality will continue to grow following the election of Donald Trump, whose Cabinet members have a combined wealth of nearly $11 billion.
Justice Department Finds Rampant Civil Rights Abuses by Chicago Cops
In Chicago, the Justice Department said Friday that Chicago police officers routinely violate civil rights, target communities of color with excessive force and maintain a "code of silence" to stymie investigations into abuses. Attorney General Loretta Lynch summarized the findings of a 13-month investigation of the Chicago Police Department.
Loretta Lynch: "On the basis of this exhaustive review, the Department of Justice has concluded that there is reasonable cause to believe that the Chicago Police Department engages in a pattern or practice of use of excessive force in violation of the Fourth Amendment to the Constitution."
The investigation began in December 2015 after the release of a video showing the death of 17-year-old African American Laquan McDonald, who was shot 16 times in by white police officer Jason Van Dyke. Chicago Mayor Rahm Emanuel on Friday agreed in principle to negotiate a consent decree for a federal monitor to oversee the Chicago Police Department.
Cleveland: Officers to Face Disciplinary Charges in Tamir Rice Death
In Cleveland, three police officers will face disciplinary charges in the 2014 shooting death of Tamir Rice, a 12-year-old African-American boy who was fatally shot by police while playing with a toy pellet gun in a park. In late 2015, an Ohio grand jury decided there would be no criminal charges against the officers.
Yemen: Death Toll from U.S.-Backed, Saudi-Led Campaign Tops 10,000
In Yemen, the United Nations said Monday that the number of people killed by fighting in Yemen has topped 10,000, as the U.S.-backed, Saudi-led coalition continues a naval blockade and bombing campaign targeting Houthi rebels. The U.N. reports another 40,000 have been injured in the war, with growing levels of malnutrition. Yemen's top U.N. humanitarian official also warned of food insecurity, saying up to 10 million people need urgent assistance.
Iraq: U.S.-Allied Forces Push Deeper into Eastern Mosul
In Iraq, U.S.-allied forces pushed deeper into Mosul over the weekend, seeking to recapture the city from ISIS. Iraq's army said it was poised to capture all ISIS-controlled territory east of the Tigris River. Residents of the city said the fighting had forced them to bury the dead at a neighborhood school rather than a proper cemetery.
Alaa Mostafa: "Civilians are buried here. After being liberated, ISIS targeted this area. Any civilian living in locations outside their rule is deemed as an apostate. So ISIS snipers would target civilians as they walked down the streets, resulting in deaths. There are no cemeteries. We can't go to the cemeteries, so we had to bury people in this school."
The U.N. said Monday that fighting in Mosul has left nearly 150,000 homeless, with more than 12,000 Iraqis forced to flee their homes in the last week alone.
Obama Administration Sends 10 Guantánamo Prisoners to Oman
The Obama administration said Monday it has released another 10 prisoners from the Guantánamo detention center to the Gulf nation of Oman. Many of those released were held for about 15 years without trial and had been cleared for release awaiting a nation that would accept them. It's expected the prison will house about 40 prisoners when President Obama leaves office later this week. President-elect Trump has vowed to expand the number of prisoners held in Guantánamo.
North Dakota: Rubber Bullets and Tear Gas Fired at Water Protectors
In North Dakota, police opened fire with tear gas and rubber-coated steel bullets Monday to disperse water protectors holding a prayer march against the $3.8 billion Dakota Access pipeline near the site where Energy Transfer Partners hopes to drill beneath the Missouri River. Police said they arrested at least three people after they cut through a section of razor wire surrounding the site.
White House: "Stark Difference" Between Chelsea Manning, Ed Snowden
And the Obama administration signaled Friday it might be open to commuting the sentence of U.S. Army whistleblower Chelsea Manning, while appearing to close the door to a pardon for NSA whistleblower Edward Snowden. White House Press Secretary Josh Earnest told reporters there was a "stark difference" between the two cases.
Press Secretary Josh Earnest: "There are some important differences, including the scale of the crime, the crimes that were committed, and the consequences of their crimes. Obviously, the—as Chelsea Manning has acknowledged, and as we have said many times, the release of the information that she provided to WikiLeaks was damaging to national security. But the disclosures by Edward Snowden were far more serious and far more dangerous."
On Friday, a campaign supporting Edward Snowden delivered a petition with more than 1 million signatures to the White House demanding a pardon. Meanwhile, NBC News reported last week that Chelsea Manning is on a "short-list" for a commutation.
---
Courtesy of Democracy Now (www.democracynow.org).  The original content is licensed under a Creative Commons Attribution-Noncommercial-No Derivative Works 3.0 United States License.