Courtesy of Democracy Now 
Afghans Mourn Kabul Bomb Victims as Death Toll Rises to 90
In Afghanistan, the death toll in Wednesday's massive truck bomb attack in Kabul has risen to 90, with over 400 people wounded, as Afghans mourn one of the worst single attacks since the U.S. invaded in 2001. No group has claimed responsibility for the bombing, which struck a busy intersection in the heart of the Afghan capital during the morning rush, flattening buildings, damaging embassies and shattering windows at the presidential palace. Many survivors blamed the government for failing to provide security.
Enayatullah Mohammadi: "We ask our leaders to ensure security in the country, or if they are not able to ensure security for us, we say they must resign. There should be someone in power who serves the country. Right now, thousands of our people are in mourning. Why and how much longer should we suffer from this current situation?"
On Thursday, Afghan President Ashraf Ghani issued a decree ordering the execution of 11 prisoners from the Taliban and the Haqqani network, which officials blamed for the attack.
Iraq: ISIS Claims Responsibility for Bombing at Ice Cream Parlor
President Trump Set to Withdraw U.S. from Paris Climate Accord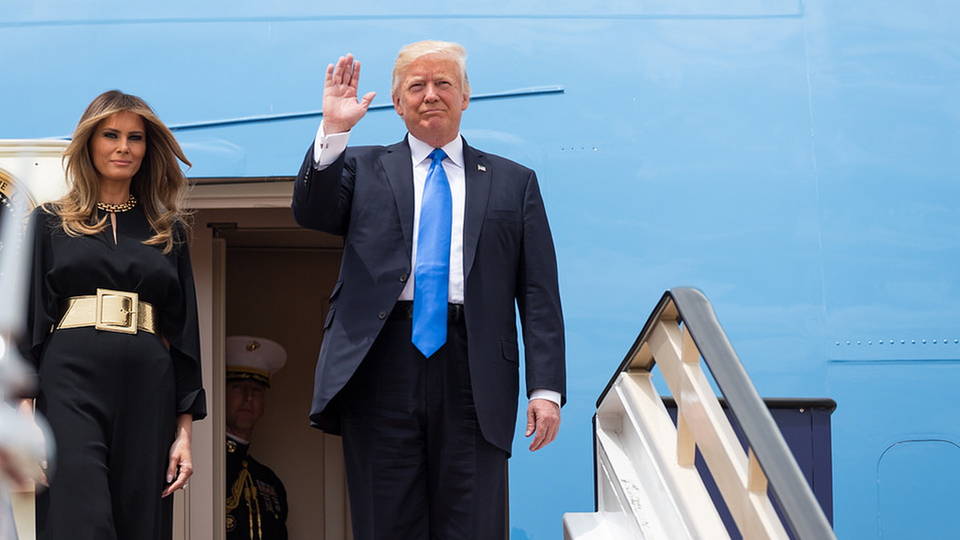 Jean-Claude Juncker: "That's not how it works. The Americans can't just leave the climate protection agreement. Mr. Trump believes that, because he doesn't get close enough to the dossiers to fully understand them. It would take three to four years after the agreement came into force in November 2016 to leave the agreement. So this notion—'I am Trump, I am American, America first, and I'm going to get out of it'—that won't happen."
The Guardian is reporting that China and the EU plan to forge an alliance to take a leading role in tackling climate change in response to Trump's expected decision to pull out of the agreement. The new alliance will reportedly focus on leading the energy transition toward a low-carbon economy. We'll have more on President Trump and the Paris accord after headlines.
Sri Lanka: Death Toll from Flooding Tops 200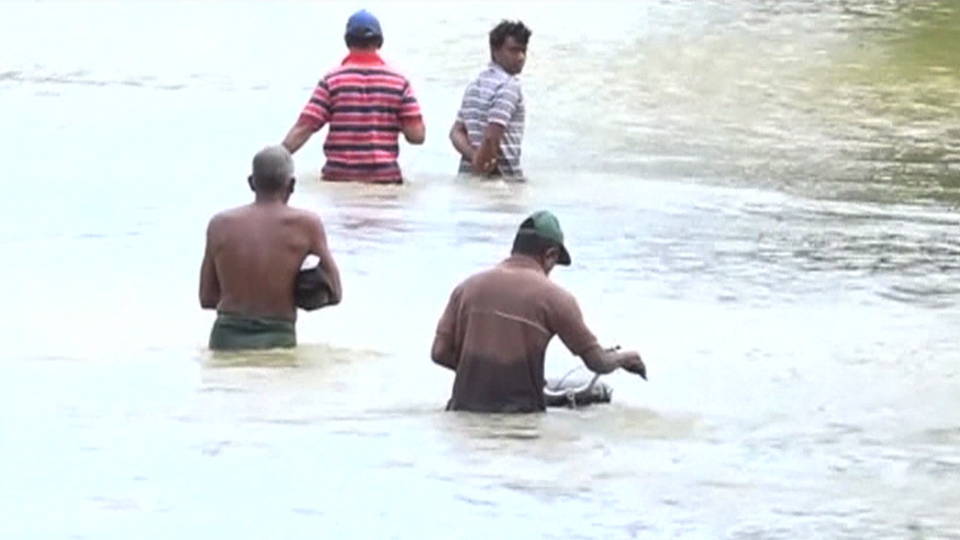 Bangladesh: Cyclone Devastates Rohingya Muslim Refugee Camps
CNN: AG Jeff Sessions Held Additional Meeting with Russian Ambassador
House Intel Committee Chair Devin Nunes Unilaterally Issues Subpoenas
Brexit Leader Nigel Farage a "Person of Interest" in Russia Probe
Press Secretary Spicer Grilled over Trump's Bizarre "Covfefe" Tweet
Reporter: "Do you think the people should be concerned that the president posted somewhat of an incoherent tweet last night and that it then stayed up for hours?"
Press Secretary Sean Spicer: "No."
Reporter: "Why did it stay up so long? Is no one watching this?"
Press Secretary Sean Spicer: "No, I think the president and a small group of people know exactly what he meant."
The audio-only press briefing came a day after Spicer stormed out of Tuesday's press briefing, when reporters drilled him over President Trump's claims that their reporting constituted "fake news."
China: Activists "Disappear" Amid Ivanka Trump Factory Investigation
New York City to Cut Ties to Wells Fargo
Mother of Portland Stabbing Victim Calls on Trump to Condemn Hate
Noose Found Inside Smithsonian's African American History Museum
Racist Graffiti Spray-Painted on Home of NBA Star LeBron James
LeBron James: "And I think back to Emmett Till's mom. Actually, it was kind of one of the first things I thought of. And the reason that she had an open casket is because she wanted to show the world what her son went through as far as a hate crime and being black in America. So it's like it doesn't—no matter how much money you have, no matter how famous you are, no matter how many people admire you, being black in America is—it's tough."
New York City Police Sergeant Charged with Murder in Bronx Killing
Former NAACP Head Benjamin Jealous Enters Maryland Governor's Race
Benjamin Jealous: "We will cut the murder rate. We will lock up the shooters. And we will restore trust by both better training officers, but, yes, by also holding officers who kill unarmed civilians fully accountable."
---
The original content is licensed under a Creative Commons Attribution-Noncommercial-No Derivative Works 3.0 United States License.