Confirmation Hearings Begin for Supreme Court Nominee Neil Gorsuch
Neil Gorsuch is a member of the Federalist Society and has close ties to conservative Colorado billionaire Philip Anschutz, who owns The Weekly Standard and the Washington Examiner. And Gorsuch comes from a deeply conservative family. His mother, Anne Gorsuch Burford, briefly served as President Reagan's EPA administrator, where she slashed staff and eviscerated anti-pollution regulations before resigning amidst scandal. We'll have more on Gorsuch after headlines.
FBI Director Comey Going Before House Intelligence Committee Today
FBI Director James Comey is going before the House Intelligence Committee today, where he'll face questioning about President Trump's unsubstantiated claims that President Obama tapped his phones at Trump Tower during the 2016 election. President Trump has continued to stand by the unsubstantiated claims, including while meeting with German Chancellor Angela Merkel Friday. Trump joked he and Merkel had something in common regarding wiretapping—a reference to reports the NSA was monitoring Merkel's phones during Obama's presidency.
President Donald Trump: "We have a tremendous group of people that listen, and I can get around the media when the media doesn't tell the truth, so I like that. As far as wiretapping, I guess, by, you know, this past administration, at least we have something in common, perhaps."
Both top U.S. lawmakers and British officials have rejected Trump's wiretapping claims. The former British ambassador to Washington has accused Trump of "peddling falsehoods" by claiming the British intelligence agency helped carry out the alleged wiretap. During FBI Director James Comey's testimony to the House Intelligence Committee today, he will also face questioning about Russia's alleged interference in the 2016 presidential race. A new Reuters investigation reveals dozens of Russian elites have invested nearly $100 million in seven Trump-branded luxury buildings in Florida. Meanwhile, Germany's defense minister has rejected Trump's claim that Germany owes NATO money.
Hawaii Judge Rejects DOJ Request to Narrow Injunction Against Travel Ban
Former NC Police Chief Hassan Aden Says He Was Detained at JFK
Trump to Tap Kellyanne Conway's Husband to Head Civil Division of DOJ
Kellyanne Conway Has Helped Female Friends Get Abortions
Betsy DeVos Hires For-Profit College Official Robert Eitel
North Korea Tests Rocket Engine as Tillerson Wraps Up Asia Visit
42 Somali Refugees Gunned Down in Helicopter Attack Off Yemen Coast
Meanwhile, the death toll from an airstrike on a mosque in Syria has risen to at least 49 people, according to the U.K.-based Syrian Observatory for Human Rights. The U.S. has admitted to carrying out an airstrike on the Syrian village of al-Jina on Thursday, but the Pentagon denies having hit the mosque. The journalistic project Airwars is reporting the number of civilian casualties in U.S. airstrikes has been escalating since Donald Trump took office two months ago today. We'll have more on the deadly U.S. airstrikes later in the broadcast.
U.N. Official Resigns After Refusing to Withdraw Report Accusing Israel of Apartheid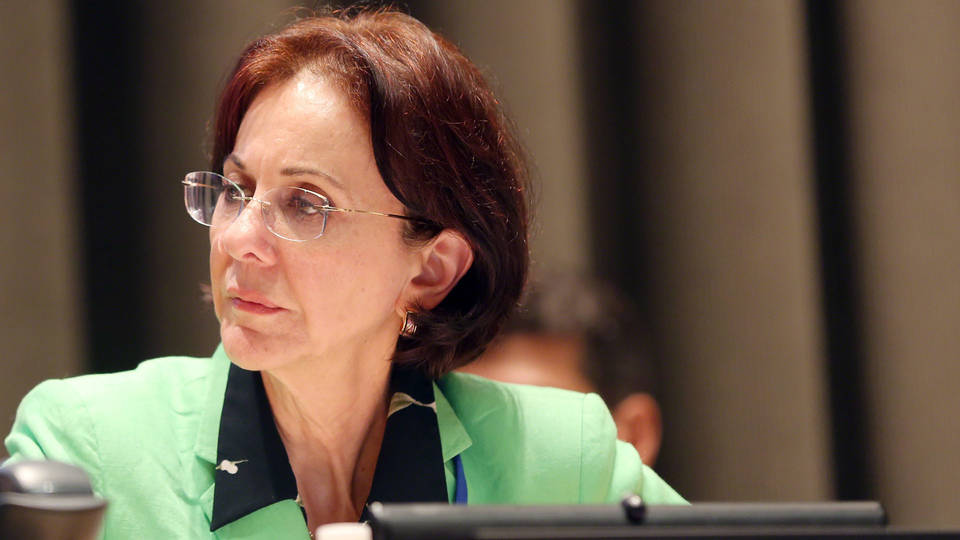 Rima Khalaf: "It was to be expected that Israel and its allies would put enormous pressure on the United Nations secretary-general to renounce the report, and he gave me his instructions to renounce it. I asked him to review his stance on this, but he insisted on it, so I submitted my resignation from the United Nations to him. The crimes that Israel continues to commit against the Palestinian people and in Lebanon amount to war crimes against humanity."
Rima Khalaf's resignation came the same day Israeli soldiers opened fire on a group of Palestinian teenagers in a refugee camp in the Israeli-occupied West Bank, killing 16-year-old Murad Yusif Abu Ghazi. On Saturday, Israeli soldiers fired rubber-coated steel bullets at a group of mourners, following the boy's burial. Click here to see our full interview with Richard Falk, who co-authored the U.N. report accusing Israel of imposing an apartheid regime.
France: Thousands Protest Police Brutality
Peru: 70 Die in Country's Worst Flooding in 30 Years
Japan: Activist Hiroji Yamashiro Released on Bail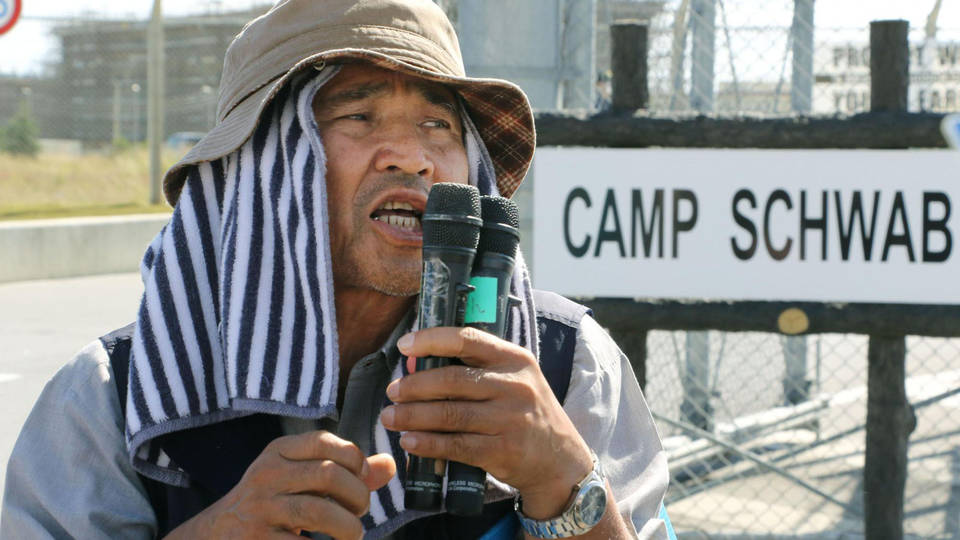 Philippines: Duterte Faces Impeachment & International Criminal Court Case
Florida: No Charges Against Guards in Death of Schizophrenic Prisoner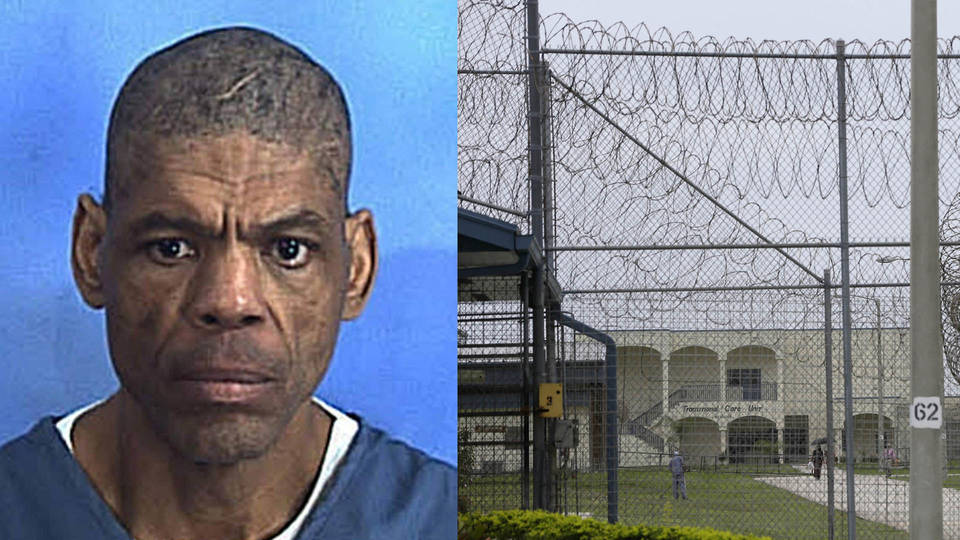 Oil to Start Flowing Through Dakota Access Pipeline This Week
Legendary NYC Journalist Jimmy Breslin Dies at Age 88
Jimmy Breslin: "They don't care. They've got good jobs. These people are too well-off. You ever look at them? There's no curiosity. Their curiosity is where they're going out tonight or what party they go to. There's no curiosity here. None whatsoever. And also, they can't write too good. Forty-seven words in a lead sentence, and they expect the public to follow and read. When Norman Mailer would do 16 or John Steinbeck 14, they do 47, to show that they went to Tufts and they did 10 papers before this."
---
Courtesy of Democracy Now (www.democracynow.org).  The original content is licensed under a Creative Commons Attribution-Noncommercial-No Derivative Works 3.0 United States License.