GOP Delays Healthcare Vote as President Trump Issues Ultimatum
It's a showdown on Capitol Hill today. House Republican leaders called off a vote Thursday on a bill to overhaul the U.S. healthcare system, after failing to win enough support from their party's ranks to overcome Democratic opposition. The delay prompted President Trump to issue an ultimatum: Hold a vote Friday, or lose the opportunity to repeal the Affordable Care Act. Republican House Speaker Paul Ryan emerged from Thursday night talks with obstinate lawmakers, telling reporters in a terse statement he'd comply with Trump's call for a Friday vote.
Speaker Paul Ryan: "For seven-and-a-half years, we have been promising the American people that we will repeal and replace this broken law because it's collapsing and it's failing families. And tomorrow we're proceeding."
House Speaker Ryan exited without answering questions about whether he believed Friday's vote would succeed. At the White House, President Trump gathered members of the right-wing Freedom Caucus for negotiations, promising to roll back requirements that health insurers cover basic services, including mental health, mammograms, maternity and newborn care. The meeting was attended exclusively by men, prompting ridicule from Democrats, including Washington Senator Patty Murray, who tweeted a photo of the event with the caption, "A rare look inside the GOP's women's health caucus." It's unclear whether the bill has the support needed to pass today's vote. More than 30 House Republicans have threatened a "no" vote, and the bill's supporters can't afford more than 21 Republican defections.
Police Arrest 24 at Healthcare Protest Outside White House
Outside the White House Thursday, protesters opposed to the Republican healthcare bill defied a police order to vacate a sidewalk and were arrested.
Adanjesús Marín: "Twenty-four people are getting arrested today, and they represent the 24 million Americans that will lose health insurance if ACA is repealed."
Kerri Evelyn Harris: "We want to make sure that healthcare is not taken away from 24 million people and that the new healthcare plan does not act as a tax benefit for the rich and forget the poor again."
Tanetta Wilson: "To make healthcare affordable for low-income people, our senior citizens, to make the medication affordable for people, and that's why we're here."
The protest came as the Congressional Budget Office released its estimate of the impact of the revised Republican health plan, finding it would still add 24 million people to the ranks of the uninsured while reducing the deficit by just $150 billion over 10 years. That's down from about a third of a trillion dollars' deficit reduction in the original plan.
House Intel Committee Democrat: More Evidence of Trump-Russia Ties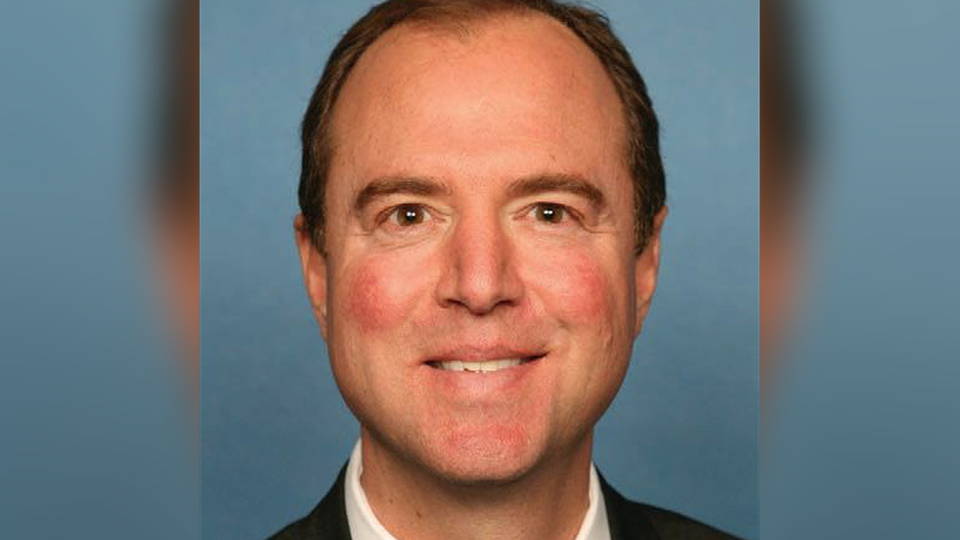 House Democrats pushed Thursday for an independent probe into alleged ties between top Trump officials and Russia's government, saying House Intelligence Committee chair and former Trump transition team member Devin Nunes can't be trusted to lead an investigation. California Rep. Adam Schiff, the ranking Democrat on the Intelligence Committee, told CNN Thursday he's uncovered further evidence that Trump officials may have actively colluded with Russian officials.
Rep. Adam Schiff: "The kind of evidence that you would submit to a grand jury at the beginning of an investigation. It's not the kind of evidence you take to a trial jury when you're trying to prove something beyond a reasonable doubt. But we're at the beginning of an investigation. And given the gravity of the subject matter, I think that the evidence certainly warrants us doing a thorough investigation."
House Intel Committee Chair Devin Nunes Under Fire for Wiretap Claims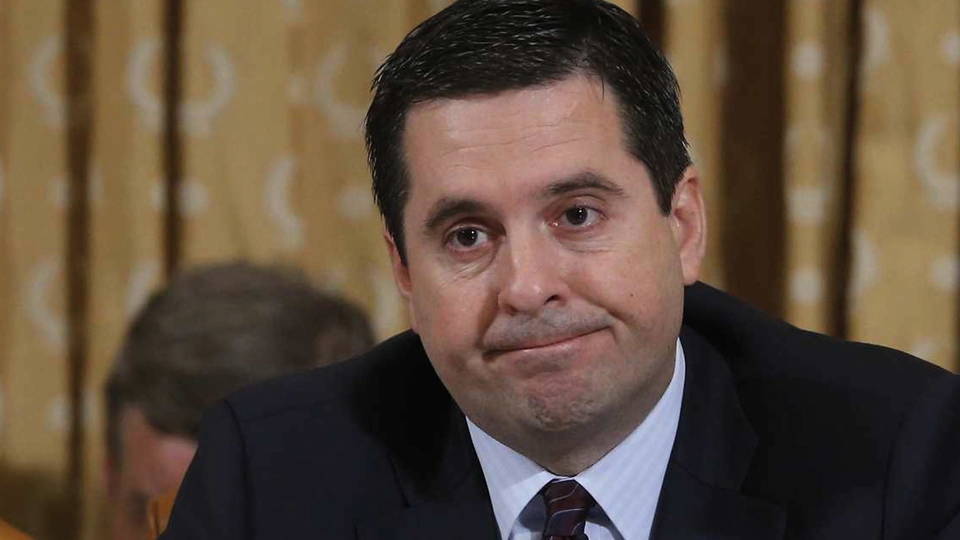 Rep. Schiff's charges came after House Intelligence Committee Chair Devin Nunes apologized to his colleagues for his actions Wednesday, when he traveled to the White House to personally brief President Trump on allegations that he's uncovered evidence that U.S. intelligence swept up communications by Trump's transition team after the November election. The apology took place behind closed doors and didn't satisfy Democrats, who questioned whether Nunes revealed classified information to the president, who's the subject of an ongoing FBI investigation. On Thursday, Democratic Rep. Elijah Cummings of Maryland said on CNN Nunes himself should be investigated.
Rep. Elijah Cummings: "What he did was basically to go to the president, who's being investigated by the FBI and others and by the Intelligence Committee, to give them information—give him information. Basically, what he has done is he has scuttled and put a cloud over his own investigation, and he has become the subject, basically—he should be—of an investigation."
Meanwhile, Arizona Republican Senator John McCain blasted the actions of Rep. Nunes, saying Thursday he wants a congressional select committee or independent commission to take over the investigation into alleged ties between Russia and the Trump campaign.
Senate Minority Leader Plans Filibuster of SCOTUS Nominee Neil Gorsuch
The Senate's top Democrat said Thursday his party is prepared to block the nomination of Neil Gorsuch to the Supreme Court by filibuster. The pledge by Minority Leader Chuck Schumer sets up a confrontation with Senate Republicans, who have threatened to invoke the so-called nuclear option to push through Gorsuch's confirmation. The move would change Senate rules to allow confirmation with a bare majority of senators, rather than the 60 now needed to overcome delaying tactics.
State Department Tightens Visa Rules for Some Travelers
Secretary of State Rex Tillerson has moved to dramatically tighten rules on issuing U.S. visas. In diplomatic cables sent last week, the State Department ordered U.S. embassies to ask detailed questions to visa applicants about their personal history. The rules also require a check of phone and email contacts, as well as the social media history of anyone who's traveled in a country where ISIS controls territory. The restrictions will not apply to most European countries, nor to Australia, New Zealand, Japan and South Korea.
Death Threats Target Federal Judge Who Ruled Against Trump Travel Ban
In Hawaii, the FBI says it's investigating death threats directed at U.S. District Judge Derrick Watson, the federal judge who ruled against President Trump's second attempt at a ban on travelers from six majority-Muslim nations and refugees. CBS reported most of the threats were phoned in from the mainland.
Hundreds of Migrants Feared Dead After Boats Capsize in Mediterranean
In the Mediterranean, a Spanish charity said Thursday at least 240 migrants are feared dead after their boats capsized off the coast of Libya. Members of the group said they pulled at least five bodies from the sea without finding any survivors. The disaster came amid a sharp spike in the number of migrants and refugees attempting the dangerous voyage from Libya to Italy. Aid groups say the increase followed last year's agreement by Greece and Turkey to effectively seal the two countries' border to migrants.
Britain: Police Identify Assailant in Attack Near Parliament
In Britain, police have identified the man responsible for Wednesday's violent rampage outside Parliament as Khalid Masood, a British citizen with an extensive record of violent crimes. Investigators say the 52-year-old changed his name from Adrian Russell Ajao after he converted to Islam in prison. In a statement posted online, ISIS hailed the killer as a "soldier of the Islamic State," but did not cite Masood by name, suggesting the killer was not in direct contact with ISIS. Meanwhile, the death toll among Masood's victims rose to four Thursday, after a 75-year-old man died from his wounds.
Video Shows Israeli Police Officer Assaulting Palestinian Driver
In Israel, a video has emerged of an Israeli police officer brutalizing a Palestinian truck driver in occupied East Jerusalem. The video shows the officer headbutting, slapping, kicking and punching the man, before turning to attack a pair of men seeking to restrain him. The video drew calls from Arab-Israeli lawmakers to arrest and prosecute the officer. Israel's public security minister promised an investigation.
Israel Accused of "Dirty Tricks" in Arrest of Palestinian Activist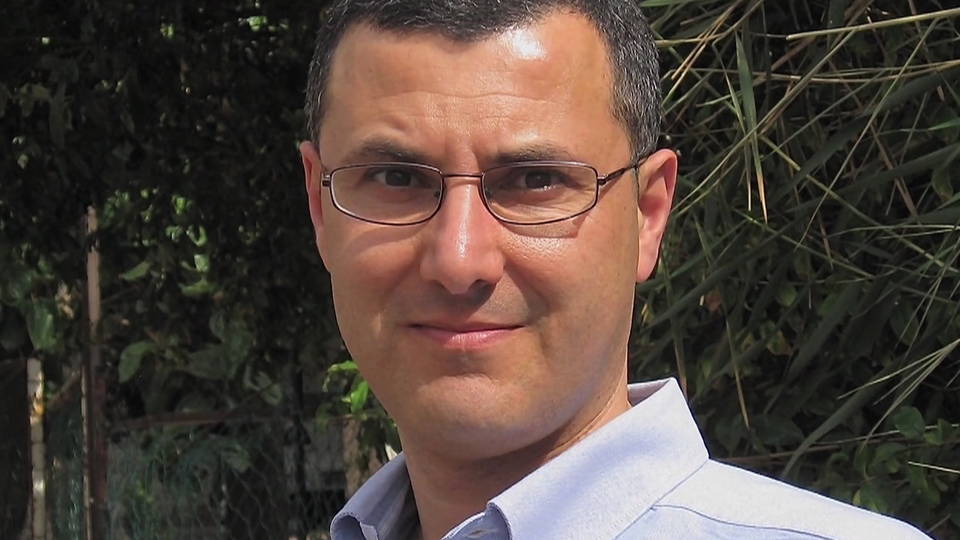 Meanwhile, Israeli police have arrested Palestinian rights activist Omar Barghouti over alleged tax evasion, seizing his passport and forbidding him from leaving the country. Barghouti is a leader of the Boycott, Divestment and Sanctions—or BDS—movement, an international campaign to pressure Israel to comply with international law and respect Palestinian rights. In a statement, the Palestinian BDS National Committee called the charges bogus, noting a Haaretz investigation that found Israel has set up a "dirty tricks" or "tarnishing" unit to target BDS supporters. The group said, "The fact that this investigation includes a travel ban and that it comes a few weeks before Omar Barghouti is scheduled to travel to the U.S. to receive the Gandhi Peace Award jointly with Ralph Nader in a ceremony at Yale University proves its true motive—repression."
Israel Arrests Jewish Teen for Bomb Threats Against Jewish Centers
Elsewhere in Israel, police in the southern city of Ashkelon on Thursday arrested a Jewish teenager with dual U.S. and Israeli citizenship, charging him with making more than 100 bomb threats against synagogues and other Jewish community buildings in the U.S., Australia and New Zealand. The threats came amid a broader wave of anti-Semitic threats against Jewish institutions over recent months, which included the desecration of Jewish cemeteries in Pennsylvania, Missouri and New York.
Ousted Dictator Hosni Mubarak Released from Egyptian Prison
An Egyptian court freed Hosni Mubarak from prison today, six years after the former dictator led a crackdown on protests that killed hundreds of people opposed to his 30-year rule. The 88-year-old Mubarak left a military hospital in southern Cairo and returned to his home in the city's northern suburbs. Mubarak's release after his acquittal on murder charges contrasts with the fate of political activists opposed to the country's military government. Amnesty International reports more than 1,400 people are currently being held in prisons beyond a two-year limit for pretrial detention.
GOP Congressmember Duncan Hunter Faces DOJ Corruption Probe
In Washington, the Justice Department has opened a criminal probe into California Republican Rep. Duncan Hunter, who's accused of raiding his campaign funds for personal use. The investigation follows a finding by the Office of Congressional Ethics that Hunter may have used the funds for family travel, flights, utilities, healthcare, school tuition, jewelry, groceries and other expenses.
La Jornada Reporter Miroslava Breach Gunned Down in Mexico
In Mexico, a gunman shot dead journalist Miroslava Breach Thursday as she was leaving her home in Chihuahua. The 54-year-old reported on organized crime, drug trafficking and corruption for the national newspaper, La Jornada. The Committee to Protect Journalists said it was the third deadly attack on Mexican journalists this month. The press freedom organization Article 19 has called Mexico the most dangerous nation for reporters in the Western Hemisphere.
Chicago Officer Draws Additional Charges in Laquan McDonald Killing
In Chicago, an indictment, unsealed Thursday, charges police officer Jason Van Dyke with 16 counts of aggravated battery—one for each of the bullets he fired into 17-year-old Laquan McDonald in October of 2014. The killing was captured on a police dash cam video released under court order, which clearly contradicted police claims about the shooting. The video shows the teenager posing no threat and walking away from the officers before Van Dyke opened fire. Van Dyke still faces first-degree murder charges, but some legal observers believe the special prosecutor brought the additional charges to give jurors the option to charge the officer with a lesser offense.
Trump Issues Keystone XL Pipeline Permit to TransCanada
In breaking news, the Trump administration has approved a permit allowing TransCanada to build the Keystone XL pipeline, which would carry oil from Canada's tar sands to Gulf Coast refineries in the United States. The pipeline was the subject of a years-long fight by environmental groups, who convinced the Obama administration to deny a permit following a long campaign of civil disobedience and mass protest.
Scientists Report New Record Low for Sea Ice in Winter
Meanwhile, the National Snow and Ice Data Center reported Wednesday Arctic Ocean sea ice grew last winter to the lowest maximum extent ever recorded, in another sign that human-driven global warming is irrevocably changing the planet. The record low extent of the ice followed a number of record high temperatures in the Arctic over the winter, with measurements at the North Pole repeatedly climbing by as much as 50 degrees Fahrenheit above normal.
RIP: Bob Lee aka Robert Alwalee, Black Panther Activist & Community Organizer
Lifelong community organizer Bob Lee has died of cancer at his home in Houston, Texas. Lee, also known as Robert Alwalee, was born on December 16, 1942. He served as a field secretary in the Illinois chapter of the Black Panther Party. He was also an organizer of the original Rainbow Coalition, an alliance between the Black Panther Party, the Young Lords, the Young Patriots and other groups. Lee appeared in the documentary "The Black Panthers: Vanguard of the Revolution."
Bob Lee: "There's police brutality up here. There's rats and roaches. There's poverty up here. That's the first thing that we can unite on. That's the common thing we have, man."
That's Bob Lee in the documentary "The Black Panthers: Vanguard of the Revolution." He died on Tuesday at the age of 74.
---
Courtesy of Democracy Now (www.democracynow.org).  The original content is licensed under a Creative Commons Attribution-Noncommercial-No Derivative Works 3.0 United States License.