Courtesy of Democracy Now 
---
NYT: U.S. Spies Heard Russian Officials Plotting to Influence Trump Through Aides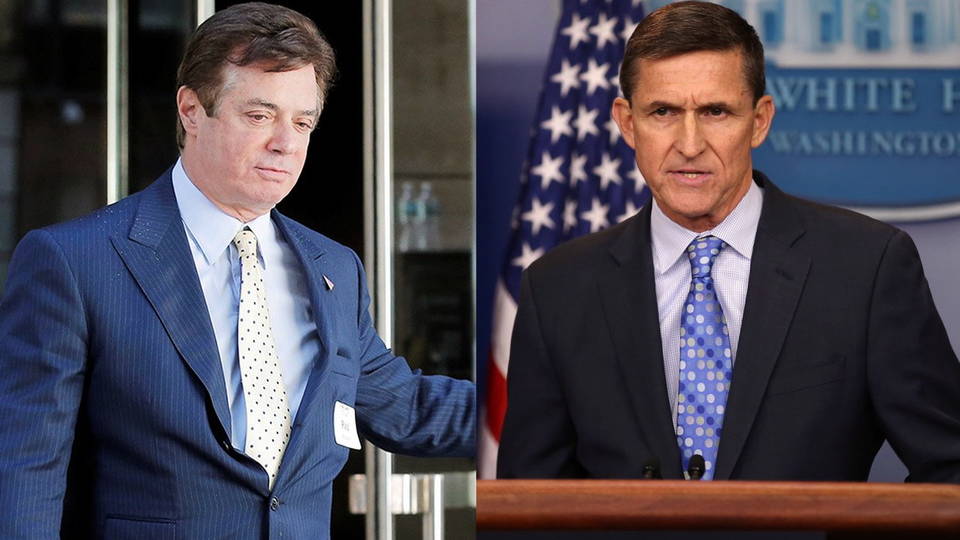 In new revelations about possible collusion between the Trump campaign and alleged Russian efforts to influence the 2016 election, The New York Times is reporting that U.S. spies heard senior Russian political and intelligence officials discussing ways to use then-Trump campaign chair Paul Manafort and Trump adviser Michael Flynn in order to exert influence over Donald Trump himself. In the alleged conversations last summer, the Russian officials reportedly bragged about their close ties to Michael Flynn, as well as to former Ukrainian President Viktor Yanukovych, who has worked closely with Manafort. It is not known whether Russian officials ever actually tried to influence Manafort or Flynn or, if so, whether they were successful.
WashPost: Comey Views on Clinton May Have Been Swayed by Fake Russian Document
CNN: Sessions Hid Meetings with Russians When Applying for Security Clearances
CBO: 23 Million Would Lose Insurance Under Republican Healthcare Plan
Sen. Chuck Schumer: "The report makes clear: Trumpcare would be a cancer on the American healthcare system, causing costs to skyrocket, making coverage unaffordable for those with pre-existing conditions, and many seniors, and kicking millions off their health insurance. Unless you're a healthy millionaire, Trumpcare is a nightmare."
Thousands Protest Trump's Visit to Brussels for NATO Meeting
Anne Tonglet: "Trump is a great example of appalling machismo. He wants to destroy the planet. He wants to destroy people. We are not insignificant. We are 99 percent of the planet, against 1 percent billionaires, the only ones that Trump represents."
In Brussels, Trump will be attending his first NATO summit today.
Brazil: Temer Deploys Army to Capital Amid Massive Protests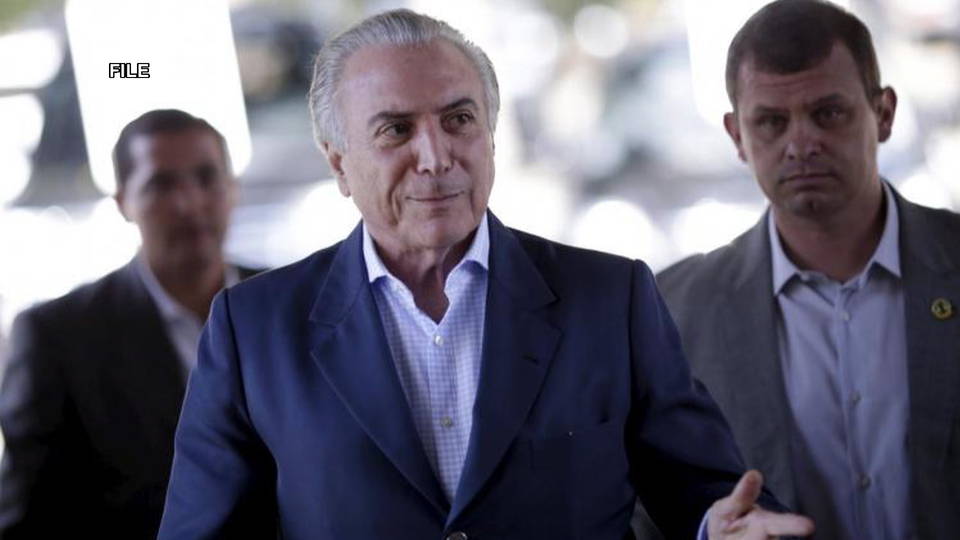 Gov't Report: DEA Lied About Its Killing of 4 Civilians in Honduras in 2012
Britain Accuses U.S. of Leaking Manchester Probe Details to News Media
34 Refugees, Including Small Children, Drown Off Coast of Libya
Montana Congressional Candidate Greg Gianforte Body-Slammed Reporter
Greg Gianforte: "We'll talk to you about that later."
Ben Jacobs: "Yeah, but there's not going to be time. I was just curious if you have the act right now."
Greg Gianforte: "OK, speak with Shane, please. Just—I'm sick and tired of you guys! The last guy that came in here, you did the same thing! Get the hell out of here!"
Ben Jacobs: "Jesus!"
Greg Gianforte: "Get the hell out of here! The last guy did the same thing. You with The Guardian?"
Ben Jacobs: "Yes! And you just broke my glasses."
Greg Gianforte: "You—the last guy did the same damn thing."
Ben Jacobs: "You just body-slammed me and broke my glasses."
Greg Gianforte: "Get the hell out of here!"
Ben Jacobs: "You'd like me to get out of here. I'd also like to call the police."
That was reporter Ben Jacobs being attacked by Montana congressional candidate Greg Gianforte Wednesday night. Voters are now heading to the polls to decide between Gianforte and Democratic candidate Rob Quist to fill Montana's at-large House seat, which was vacated by now-Interior Secretary Ryan Zinke. The $10 million closely watched race is seen as a referendum on the Trump administration. More than 70 percent of voters in Montana have already cast their ballots in the election.
---
The original content is licensed under a Creative Commons Attribution-Noncommercial-No Derivative Works 3.0 United States License.