Courtesy of Democracy Now 
---
Appeals Court Upholds Block on Trump's Muslim Travel Ban
GOP Millionaire Wins Montana Congressional Seat a Day After Body-Slamming Journalist
In Montana, Republican tech millionaire Greg Gianforte has won a special election for the state's sole congressional seat a day after he was charged with assaulting a reporter. Gianforte won just over 50 percent of the vote, defeating Democratic challenger Rob Quist, who received 44 percent. On Wednesday, Gianforte body-slammed Guardian reporter Ben Jacobs to the floor and repeatedly punched him, after Jacobs tried to ask about the Republican healthcare plan. Gianforte addressed the incident during his victory speech last night.
Greg Gianforte: "Last night, I made a mistake, and I took an action that I can't take back. And I'm not proud of what happened. I should not have responded in the way that I did. And for that, I'm sorry."
More than $6 million was spent by outside groups in Montana's special election—90 percent of the money favored Gianforte.
Report: Jared Kushner Becomes a Focus of Probe into Russian Meddling
Trump Accuses NATO Members of Owing "Massive Amounts of Money" to U.S.
President Donald Trump: "Twenty-three of the 28 member nations are still not paying what they should be paying and what they're supposed to be paying for their defense. This is not fair to the people and taxpayers of the United States."
Under NATO rules, state contributions are considered voluntary. Meanwhile, Trump made headlines in Brussels when he was videotaped apparently shoving the prime minister of Montenegro in order to get to the front of the group of world leaders.
24 Coptic Christians Killed in Egypt in Attack on Bus
In news from Egypt, at least 24 Coptic Christians have died after gunmen opened fire on a bus heading to a monastery south of Cairo. The attack comes less than two months after 46 people died in a pair of bombings targeting Coptic churches.
Egypt Blocks Access to Many News Websites
Sister of Manchester Bomber: He Wanted Revenge for Killing of Muslim Children
U.K. Labour Leader Jeremy Corbyn: The War on Terror Is Not Working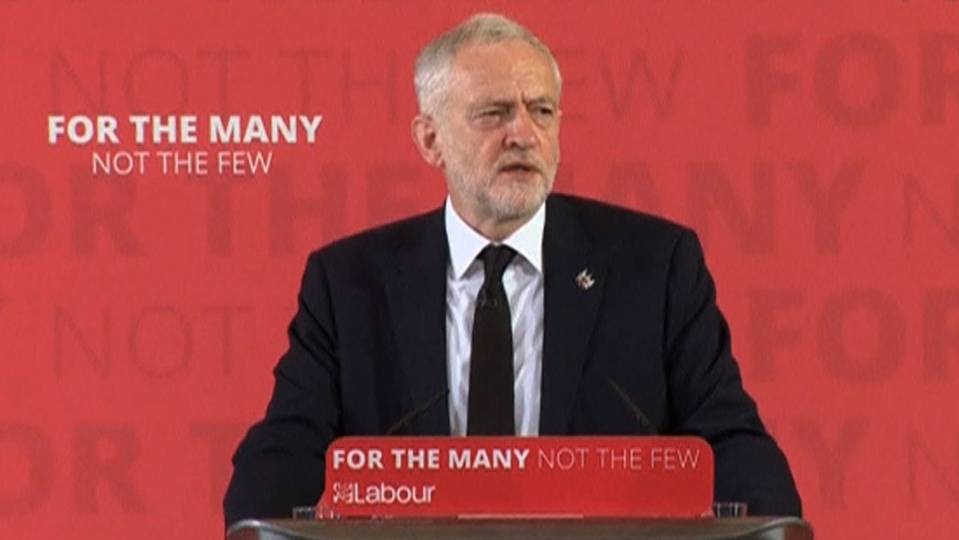 bq. Jeremy Corbyn: "We must be brave enough to admit that the 'war on terror' is not working. We need a smarter way to reduce the threat from countries that nurture terrorists and generate terrorism."
Report: U.S.-Led Strikes Kill 35 Civilians in Syria
Pentagon Admits U.S. Airstrike in Mosul Killed 105 Iraqi Civilians
Lawmakers Launch Bipartisan Effort to Block $110 Billion Saudi Arms Deal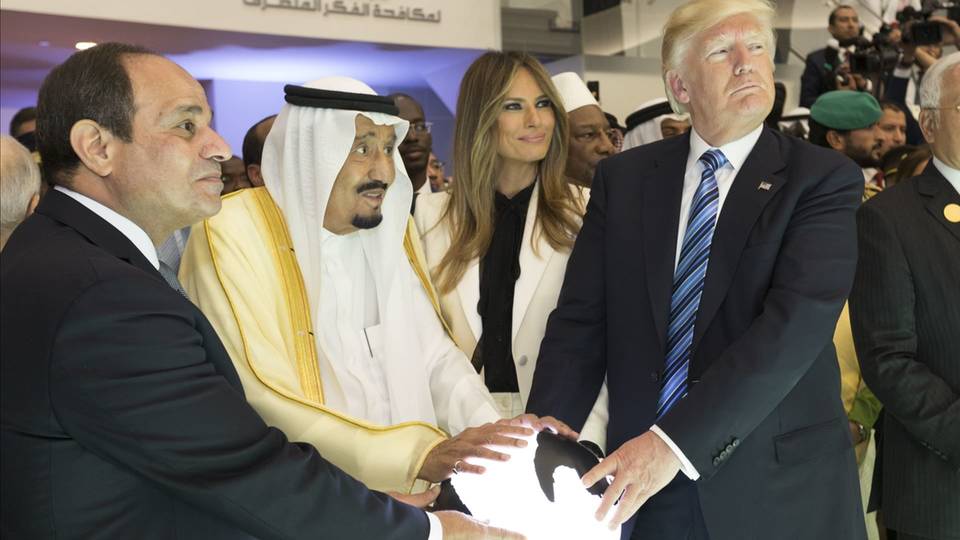 Obama: Progress on Healthcare Is Being Imperiled
Barack Obama: "Certainly, I have some regrets that we weren't able to get everyone healthcare. And obviously, some of the progress we made was–is now imperiled, because there's still a significant debate taking place in the United States. But the point, though, is, is that for those 20 million people, their lives have been better. And we've set a standard of what's possible that people can then build on."
Obama's remarks came a day after the Congressional Budget Office said the new Republican healthcare plan would cause 23 million people to lose their healthcare by 2026.
---
The original content is licensed under a Creative Commons Attribution-Noncommercial-No Derivative Works 3.0 United States License.