Courtesy of Democracy Now 
Trump Faced Stern Words & Clenched Hands from European Allies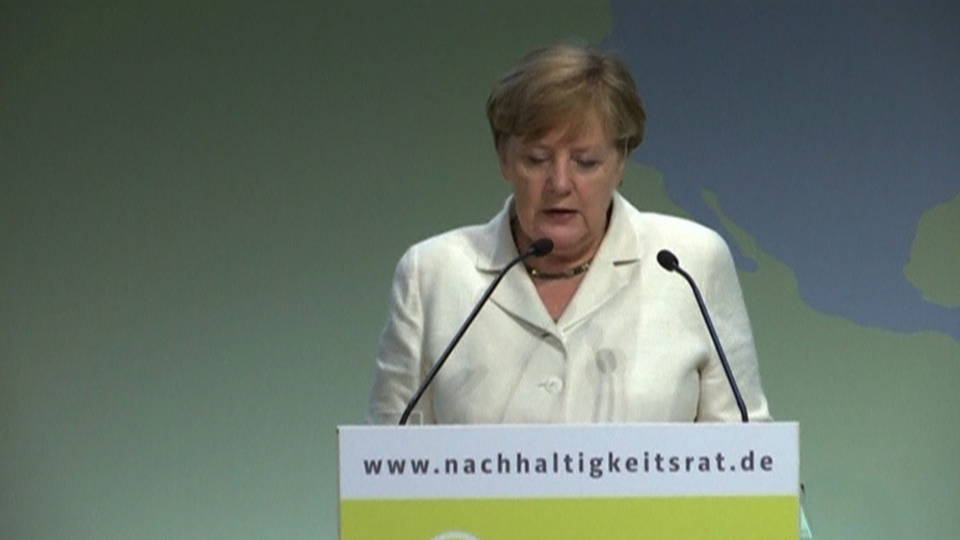 Chancellor Angela Merkel: "How long and how rocky this path will be became clear at the G7 talks at the weekend, when no agreement was reached with the United States. And that is why I had to say that the consultations were very unsatisfying. Germany is, of course, a close partner of the United States. We are and will stay convinced trans-Atlanticists, but we also know that we Europeans really have to take our destiny into our own hands."
The German foreign minister went even further, saying of Trump, "Anyone who accelerates climate change by weakening environmental protection, who sells more weapons in conflict zones and who does not want to politically resolve religious conflicts is putting peace in Europe at risk." Meanwhile, French President Emmanuel Macron has said he was trying to convey a deeper significance to his long, clenched, white-knuckled handshake with President Trump in Brussels, saying it was "not innocent" and that "We must show that we will not make small concessions, even symbolic ones." President Trump says he'll make a final decision about whether to pull the United States out of the 2015 Paris climate accord this week.
Jared Kushner Under Fire for Meeting with Russian Banker in December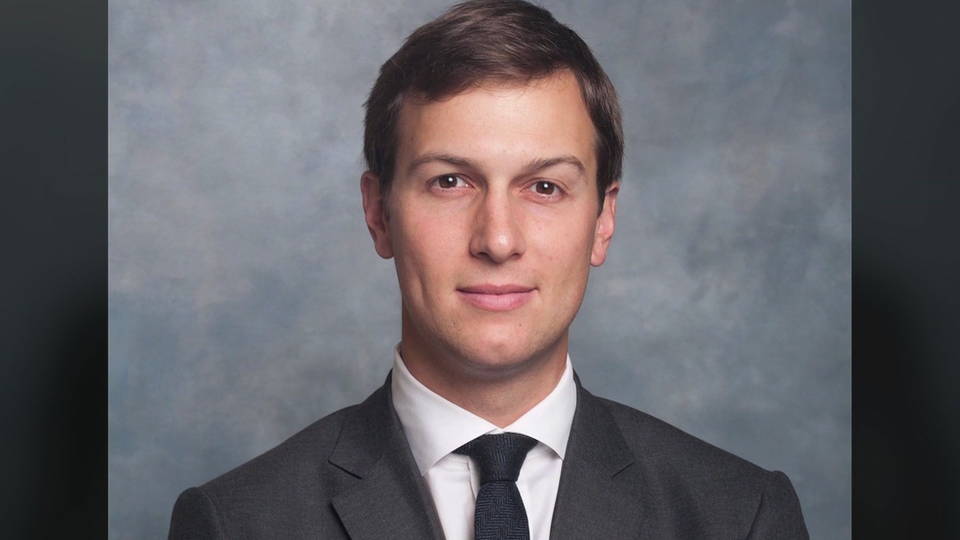 Trump himself blasted news reports over the weekend about Kushner's attempts to establish a secret back channel with Russia, writing: "Whenever you see the words 'sources say' in the fake news media, and they don't mention names, it is very possible that those sources don't exist but are made up by fake news writers. #FakeNews is the enemy!" This was part of Trump's first controversial tweet storm in more than a week; Trump had refrained from incendiary tweets during his trip abroad.
Meanwhile, CNN is reporting, based on unnamed former intelligence officials, that U.S. spies intercepted Russian officials discussing having potentially "derogatory" information about Trump and his top aides during the 2016 campaign. A White House spokesperson has denied the report.
All this comes as Trump's communications director, Michael Dubke, has resigned.
Report: U.S.-Led Airstrikes in Syria Kill 100+ Civilians, Including 47 Children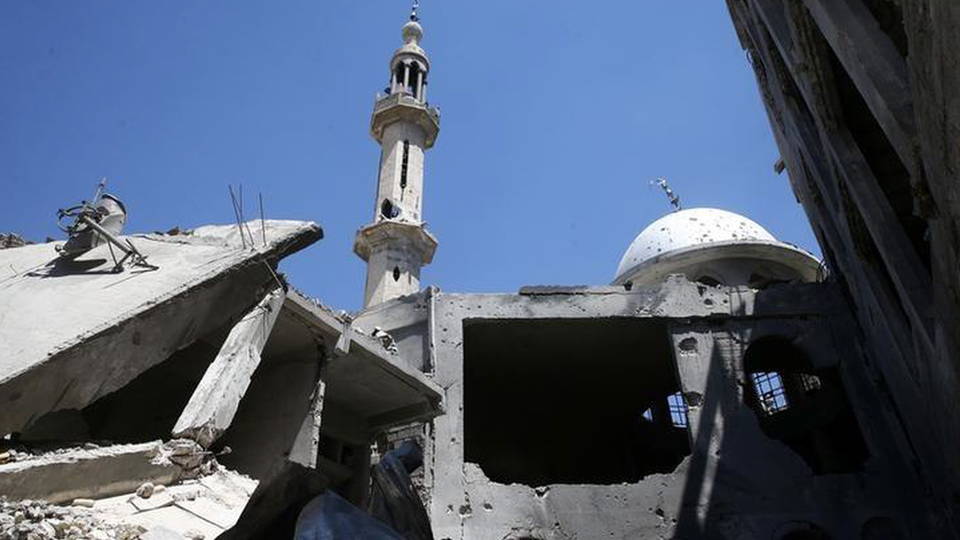 Iraq: 27 Die in ISIS Attack on Ice Cream Parlor; Families Continue Fleeing Mosul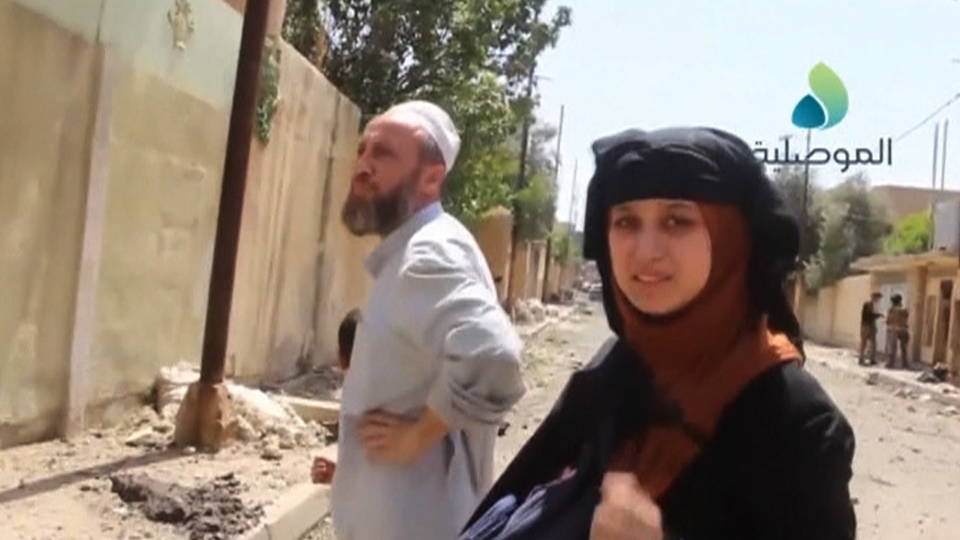 Egypt Launches Airstrikes in Libya After Attack on Coptic Christians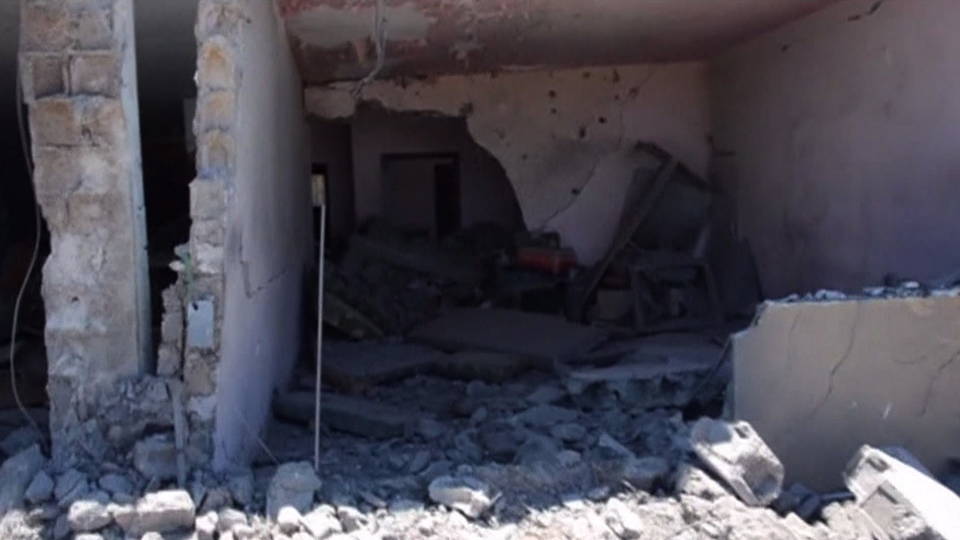 Salama: "This is the result of only one thing: negligence, negligence, negligence from the government for not punishing these people, negligence from the government for not punishing those in prison. We are not asking for them to be killed. We are asking for them to be tried fairly. These are killers and murderers. What did the victims do? What did we do for our children to become orphans?"
Sri Lanka: Half a Million Displaced by Widespread Flooding
Brazil: Thousands of Protesters Demand Ouster of President Temer
Colombia: Gov't Reaches Deal with Chocó Residents Amid Massive Civic Strike
Spain: Taxi Workers Launch Nationwide Strike to Protest Uber
Palestinian Prisoners End Hunger Strike as Israel Agrees to Some Strike Demands
Family member: "Thank God! A greeting to the prisoners in the holy month of Ramadan, the month of blessing. May God keep you healthy and make you stronger until you are free from the prison. Our prisoners, our lovers, we hope that you always stay well."
Afghanistan: 18 Killed in Taliban Suicide Bombing on First Day of Ramadan
Morocco Arrests Leader of Protests Sparked by Death of Fish Seller
Portland, OR: 2 Men Killed After Intervening in Islamophobic Attack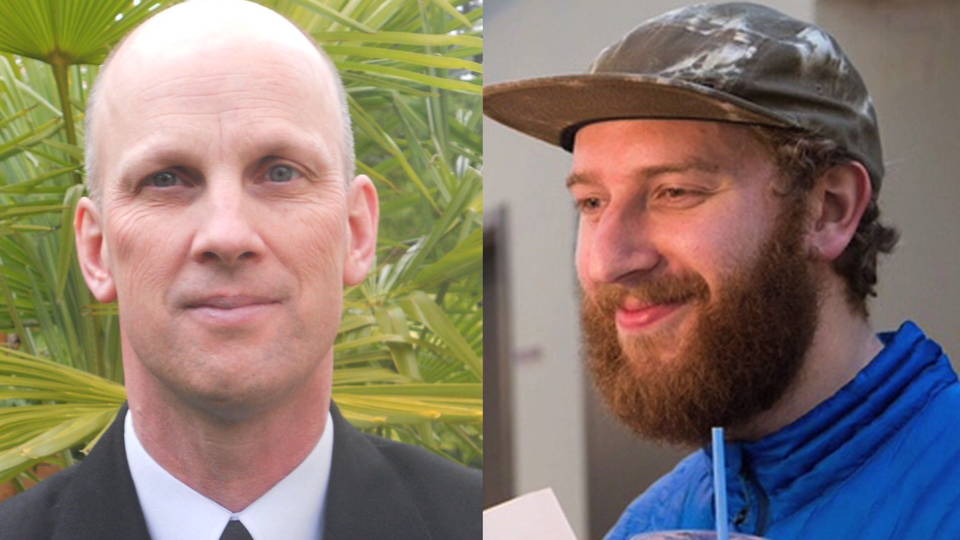 Destinee Mangum: "He told us to go back to Saudi Arabia, and he told us that we shouldn't be here and to get out of his country. He was just telling us that we basically weren't anything and that we should just kill ourselves. This white male, from the back of us, came, and he was like, 'He's talking to you guys.' And he was like, 'You can't disrespect these young ladies like that.' And then they just all started arguing. Me and my friend, we were going to get off the MAX. And then we turned around while they were fighting, and he just started stabbing people. And it was just blood everywhere, and we just started running for our lives."
Following the attack, Portland Mayor Ted Wheeler has announced the city will not issue new permits to alt-right groups for planned white supremacist rallies in June. We'll have more on the Portland attack after headlines.
NYC: Linda Sarsour Faces Death Threats Ahead of Her CUNY Commencement Speech
Minnesota: Police Officer Jeronimo Yanez on Trial for Killing Philando Castile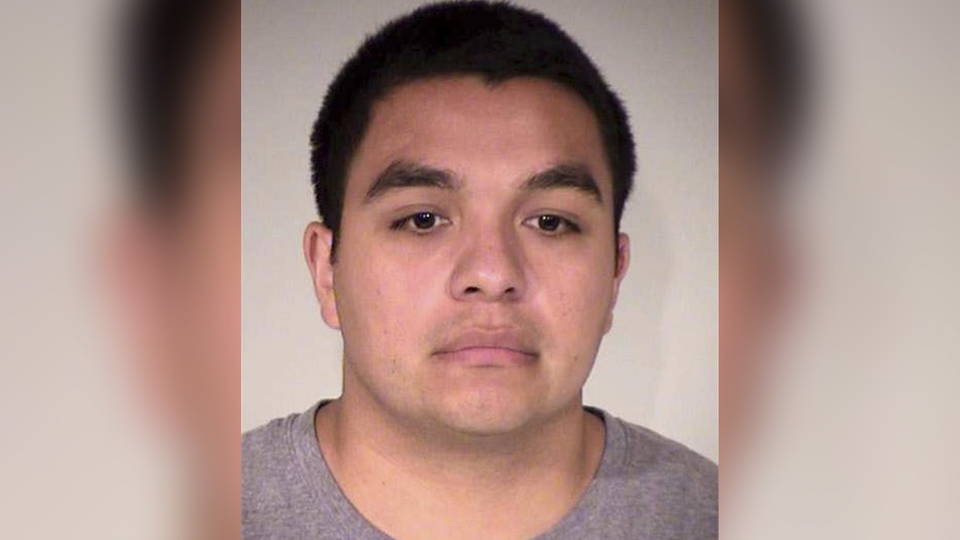 Texas: Hundreds Flood Texas House to Protest Anti-Immigrant Law SB 4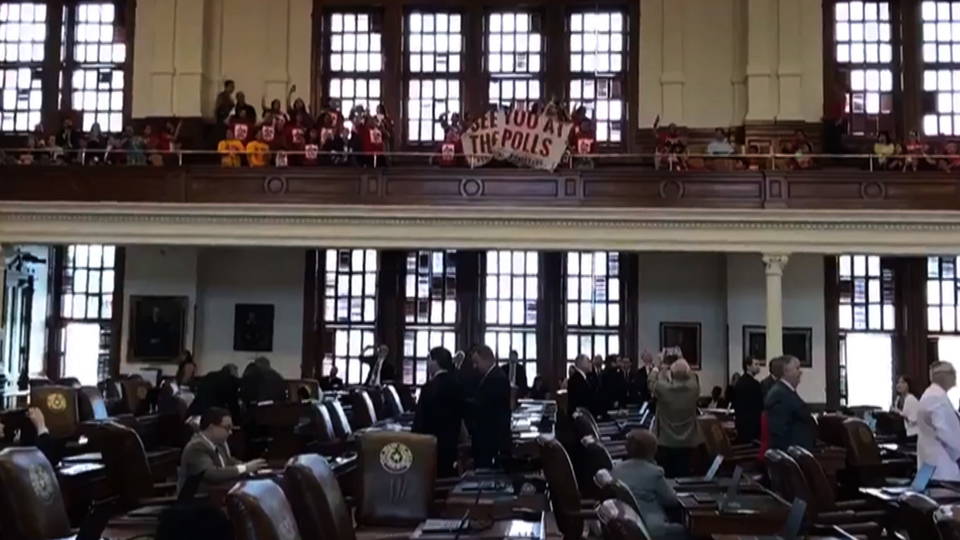 In Texas, hundreds of protesters flooded the gallery in the Texas House on Monday to protest the anti-immigrant law known as SB 4. The law bans sanctuary cities and allows police officers to check the immigration status of anyone they detain. The protest sparked scuffles between state lawmakers, after Republican state Representative Matt Rinaldi said he called the Immigration and Customs Enforcement agency on protesters, reportedly telling Hispanic lawmakers, "I'm glad I just called ICE to have all these people deported." Immigration activists also held a noisy 3 a.m. protest outside Texas Governor Greg Abbott's mansion on Sunday morning, with a blaring mariachi band and signs reading "You've disturbed our peace, so we're disturbing yours."
Intercept: Private Security Firm Used Counterterrorism Tactics Against DAPL Water Protectors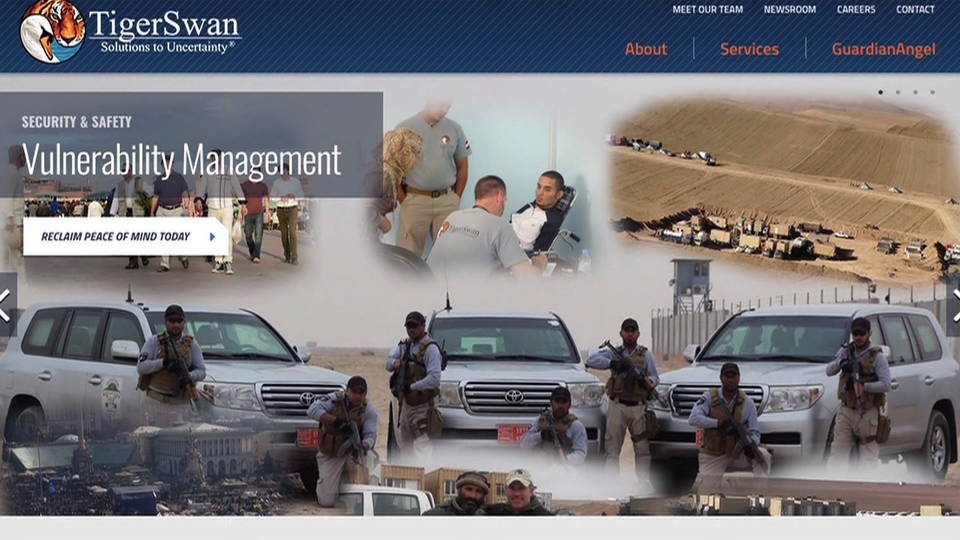 Former Panama Dictator Manuel Noriega Dies at Age 83