Trump Picks Gov. Nikki Haley to Be U.S. Ambassador to the U.N.
Trump Considering Neurosurgeon Ben Carson for HUD Secretary
This comes as Trump has reportedly asked retired neurosurgeon and 2016 Republican presidential candidate Dr. Ben Carson to consider taking the position of secretary of housing and urban development. Carson has no government experience and no experience with housing or urban policy.
Trump Defends Bannon, Says He Will Not Prosecute Clinton
Trump Adviser Kobach Accidentally Reveals "Strategic Plan" for DHS
NYC Spends $1 Million a Day Protecting Donald Trump
New York City is spending more than $1 million a day to protect Donald Trump and his family at Trump Tower, where the New York Police Department has set up barricades and patrols, amid frequent protests. City officials say these costs will continue even after Trump's inauguration, as his wife, Melania Trump, and their son Barron are expected to continue living in Trump Tower.
Wisconsin Court Rules State Illegally Gerrymandered Districts to Favor GOP
Workers Plan Airport Strike at Chicago's O'Hare on November 29
#FightFor15 Workers Plan National Day of Disruption on November 29
#NoBlackSnakeFriday: Water Protectors Fighting Dakota Access Pipeline Declare Global Day of Action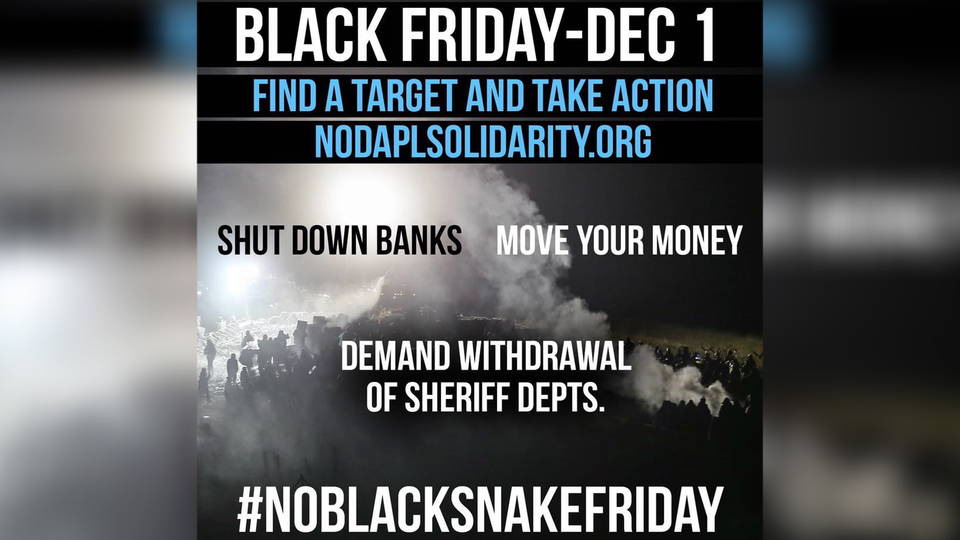 U.N.: 68,000 Civilians Displaced from Mosul
Abu al-Abed: "We fled from the Aden neighborhood. We fled on foot, and the army then transported us by truck and brought us here, thank God. The situation is good. Clashes are still going on, but the army will prevail, God willing."
Yemen: 19 Die Near Taiz as Ceasefire Expires
British Court Hears Lawsuit Against Shell over Spills in Niger River Delta
Peru: Officials Declare State of Emergency Amid Climate-Fueled Fires
Prime Minister Fernando Zavala: "In the first place, because of the magnitude of the fire's reach, the government has declared a state of emergency in the zones affected by the greatest intensity and risk. This will permit the national government to continue mobilizing people, resources and diverse equipment in order to confront these fires and attend to the population that has been affected."
Pakistan: Indian Army Killed 9 Civilians in Kashmir
Ohio: Prosecutor to Retry Officer Ray Tensing for Murdering Sam DuBose
---
Courtesy of Democracy Now (www.democracynow.org).  The original content is licensed under a Creative Commons Attribution-Noncommercial-No Derivative Works 3.0 United States License.