Turkey: Leaders and 10 Lawmakers of Pro-Kurdish Party Arrested
In Turkey, the two leaders and at least 10 other lawmakers were arrested from the pro-Kurdish People's Democratic Party, known as the HDP. The HDP is the third largest party in the Turkish Parliament. Social media was also reportedly shut down across the largely Kurdish southeast region of Turkey. This comes amid a widening crackdown in Turkey–less than a week ago, the Turkish government fired 10,000 civil servants, ordered 15 mostly Kurdish news outlets to shut down, and raided the offices and detained a dozen journalists from the award-winning Cumhuriyet newspaper on terrorism charges.
Afghanistan: NATO Airstrike Kills 30 Civilians in Kunduz
In Afghanistan, up to 30 civilians have been killed by NATO-led coalition airstrikes near Kunduz Thursday morning. The U.S. called for the airstrikes in order to support the U.S. special operations soldiers and Afghan troops fighting the Taliban in and around the city. Later on Thursday, Afghans marched to the local governor's office carrying the corpses of their relatives, including women and children. This is one of the family members of the victims.
Mohammad Bari: "Seven people were killed from one family. My brother-in-law and all of his family were killed in this attack. See their bodies here, all members of one family."
This comes after two U.S. soldiers were killed in Kunduz earlier this week.
Majority of Voters Disgusted by 2016 Election
With the U.S. election only days away, a new poll shows the majority of voters are disgusted by the election and think both major-party presidential candidates, Hillary Clinton and Donald Trump, are dishonest. The New York Times/CBS News poll also shows Clinton's lead over Trump has narrowed.
Melania Trump Would Tackle Cyberbullying as First Lady
This comes as Donald Trump's wife, Melania, has given her first major speech since the Republican National Convention. In her remarks in Berwyn, Pennsylvania, she said that, as first lady, she would focus on decreasing cyberbullying and toxic social media culture.
Melania Trump: "We have to find a better way to talk to each other, to disagree with each other, to respect each other. We must find better ways to honor and support the basic goodness of our children, especially in social media. It would be one of the main focuses of my work, if I'm privileged enough to become your first lady."
Melania Trump did not mention in her speech the frequent social media attacks launched by her husband, Donald Trump, whose combative Twitter use over the years has included attacks on journalists, women—whom he has called "dogs"—and other presidential candidates, including Hillary Clinton, once tweeting, "If Hillary Clinton can't satisfy her husband what makes her think she can satisfy America?" Meanwhile, despite Melania Trump's expressed concern over social media bullying, she did not come to the aid of a journalist earlier this year who faced a barrage of death threats, Holocaust references and other anti-Semitic attacks on social media after writing a profile about Melania for GQ. Instead, Melania said in an interview that journalist Julia Ioffe, who is Jewish, had "provoked" the harassment.
Pakistan: 18 Die After Oil Tanker Exploded, Dozens More Trapped
In Pakistan, at least 18 people have died after an oil tanker exploded at a Gadani ship-breaking yard. Dozens more are still trapped inside the burning tanker, which has been ablaze since Tuesday morning, with the fuel inside the tanker continuously feeding the fire.
200 Refugees Drown Off Coast of Libya in Last 48 Hours
At least 200 refugees have drowned off the coast of Libya in the last 48 hours, as tens of thousands of refugees from Syria, Afghanistan, Iraq, Somalia, South Sudan and other war-torn areas continue to attempt the perilous trip across the Mediterranean. At least 4,220 refugees have died attempting this crossing so far this year—more than in all of 2015.
Bronx Man Dies After Being Repeatedly Tased by NYPD Sergeant
In New York City, a man has died after being repeatedly tased by an NYPD sergeant. Police say they arrived at 49-year-old Ariel Galarza's apartment on Wednesday after someone reported seeing a man who was emotionally disturbed holding a knife. When the police arrived, Galarza did not have a knife, but the police say he threatened them with an unbroken glass bottle. Sergeant William Melrose repeatedly tased Galarza, who died from cardiac arrest later that night.
Mother of Walter Scott Testifies in Murder Trial of Officer Michael Slager
In South Carolina, Judy Scott, the mother of Walter Scott, testified on the first day of the murder trial of white former police officer Michael Slager, who was caught on video shooting 50-year-old African American Walter Scott in the back as he ran away. The jury includes 11 white men and women, and one black man.
Colorado: DA to Retry Man Who Served 28 Years After Being Convicted Based on Dream
In Denver, Colorado, jury selection is slated to begin today in the retrial of Clarence Moses-EL, an African-American man who was convicted of rape in 1987 after a woman said she dreamed he was the man who raped and beat her in the dark. Moses-EL has always maintained his innocence. In 2012, another man confessed to the attack. Moses-EL was freed in 2015, after 28 years in prison. But prosecutors have decided to retry Moses-EL, despite the other man's confession. Click here to see our interview with Clarence Moses-EL after he was freed.
Harvard Cancels Men's Soccer Team Season over Sex Ratings of Women Players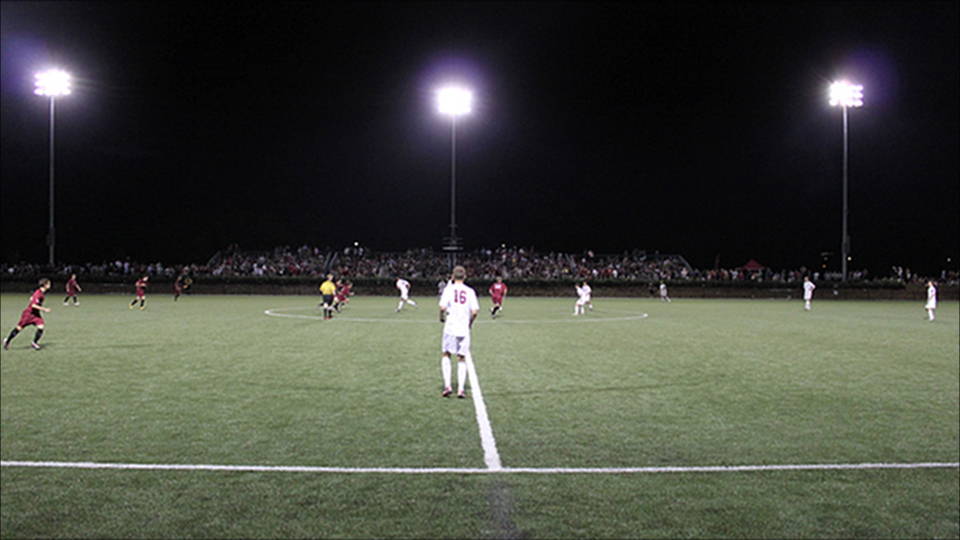 And Harvard University has announced it's canceling the rest of this year's men's soccer team season after it emerged the male soccer players had, for years, maintained a written "scouting report" on the women's soccer team, in which the men ranked the women's appearances using pictures, numbers and lengthy written evaluations. They also assigned each of their fellow female soccer players a sexual position.
---
Courtesy of Democracy Now (www.democracynow.org).  The original content is licensed under a Creative Commons Attribution-Noncommercial-No Derivative Works 3.0 United States License.