Emails: Clinton State Dept. Prioritized "Friends of Bill" in 2010 Haiti Earthquake Contracts
The Haitian government, local organizers and international aid organizations are continuing to provide emergency assistance in the wake of the devastating Category 4 Hurricane Matthew, which has killed more than 1,000 people, with the death toll expected to continue rising. The Haitian Health Ministry says at least 320 fatal cases of cholera have been reported since the storm. The World Health Organization says it's sending a million doses of cholera vaccines to Haiti. The United States has announced it's suspending deportations to Haiti in the wake of the hurricane. This comes as newly released emails show a top aide to then Secretary of State Hillary Clinton gave priority after the 2010 Haiti earthquake to aid contractors marked "FOB"—that's "Friends of Bill Clinton"—or "WJC VIPs"—that's "William Jefferson Clinton VIPs." One email from senior State Department official Caitlin Klevorick, who was coordinating incoming assistance offers being forwarded from the Clinton Foundation, read: "Need you to flag when people are friends of WJC. Most I can probably ID but not all."
Hurricane Matthew Death Toll Tops 30 in United States
Meanwhile, the death toll from Hurricane Matthew in the United States has risen to 34 people, as North Carolina is hit with widespread flooding that has submerged cars, forced the closure of major interstates and knocked out electricity for more than 280,000 homes and businesses. At least 2,000 people have been rescued from the floodwaters, some by helicopter. This comes as North Carolina Governor Pat McCrory has confirmed a North Carolina Highway Patrol officer shot and killed a man amid the flooding on Monday night. The victim's identity has not been released.
Trump Declares War on GOP: "The Shackles Have Been Taken Off"
In election news, the Republican Party is facing increasing turmoil, after Donald Trump, the party's presidential nominee, declared war against the Republican Party establishment. On Tuesday, Trump tweeted: "It is so nice that the shackles have been taken off me and I can now fight for America the way I want to." In a second tweet, he wrote: "Disloyal R's are far more difficult than Crooked Hillary. They come at you from all sides. They don't know how to win–I will teach them!" Trump's words came after Republican House Speaker Paul Ryan said he'd no longer campaign for Trump, following the release of a 2005 video in which Trump boasts about sexually assaulting women. This comes as Billy Bush is reportedly out at the "Today" show over his comments in the 2005 Donald Trump video. Billy Bush is the cousin of former Florida Governor Jeb Bush and President George W. Bush. NBC suspended him after the video's release.
Lawsuit Alleging Trump Raped 13-Year-Old Child Refiled in NY
This comes as a case alleging Donald Trump raped a 13-year-old child more than two decades ago has been refiled in a New York federal court. The victim, identified only as Jane Doe, is being represented by Florida criminal defense lawyer J. Cheney Mason, who rose to prominence after successfully defending Casey Anthony over charges of killing her daughter. The lawsuit alleges: "Trump tied plaintiff to a bed, exposed himself to plaintiff, and then proceeded to forcibly rape plaintiff. … Trump responded to plaintiff's pleas by violently striking plaintiff in the face with his open hand and screaming that he would do whatever he wanted." The lawsuit alleges Trump raped her at a party hosted by billionaire Jeffrey Epstein, who has been jailed on charges of soliciting sex from a minor. Trump's lawyer has denied all the allegations, saying they are "not only categorically false, but disgusting."
Gore Campaigns for Clinton, Evoking His Own Contested Presidential Bid
In more news from the campaign trail, Al Gore appeared at a rally alongside Hillary Clinton in Miami Tuesday, where he talked about getting out the vote in Florida, evoking his own contested bid for presidency in 2000 against George W. Bush.
Al Gore: "Here's my point. Here's my point. I don't want you to be in a position years from now where you welcome Hillary Clinton and say, 'Actually, you did win. It just—it just wasn't close enough to make sure that all the votes were counted,' or whatever. Elections have consequences."
Al Gore spoke about climate change in his speech.
9 Activists Arrested After Cutting Off Flow of Tar Sands Oil
Nine climate activists were arrested Tuesday for attempting to shut down all tar sands oil coming into the United States by manually turning off pipelines in Minnesota, Montana, North Dakota and Washington state. The group, which calls itself Climate Direct Action, said the action was in support of the call for International Days of Prayer and Action for Standing Rock. Pictures and videos of the action show them cutting chains and turning the manual safety valves to stop the flow of tar sands oil through the pipelines. We'll go to Washington state for more on the action later in the broadcast.
Iraq: 2 Kurdish Fighters Die After ISIS Drone Explodes
In Iraq, two Kurdish fighters have died after an ISIS drone exploded—marking what's believed to be the first time an ISIS drone attack has killed troops. ISIS already uses surveillance drones and has launched at least two previous drone attacks without any reported fatalities. U.S. military officials are now warning ISIS might successfully use drones against U.S.-led coalition forces in the upcoming battle for control of Mosul.
Afghanistan: 14 Die in Attack at Shrine Outside Kabul
In Afghanistan, at least 14 people have died and more than two dozen were injured after a shooting attack at a shrine outside Kabul Tuesday. No one has claimed responsibility for the attack, which came on the holy day of Ashura. This is an eyewitness.
Jamshid Jan: "I was at the site of the attack and saw around 10 people. Four of them were already martyred, and the rest were wounded. They all were taken to nearby hospitals. Also, the attackers were dressed in police uniforms."
This comes as the Taliban seized control of a strategic district on the border with Turkmenistan Tuesday. A July report issued by a U.S. government watchdog says the Taliban now controls more territory across Afghanistan than at any point since 2001.
Wells Fargo Whistleblowers Reported Fake Bank Accounts in 2005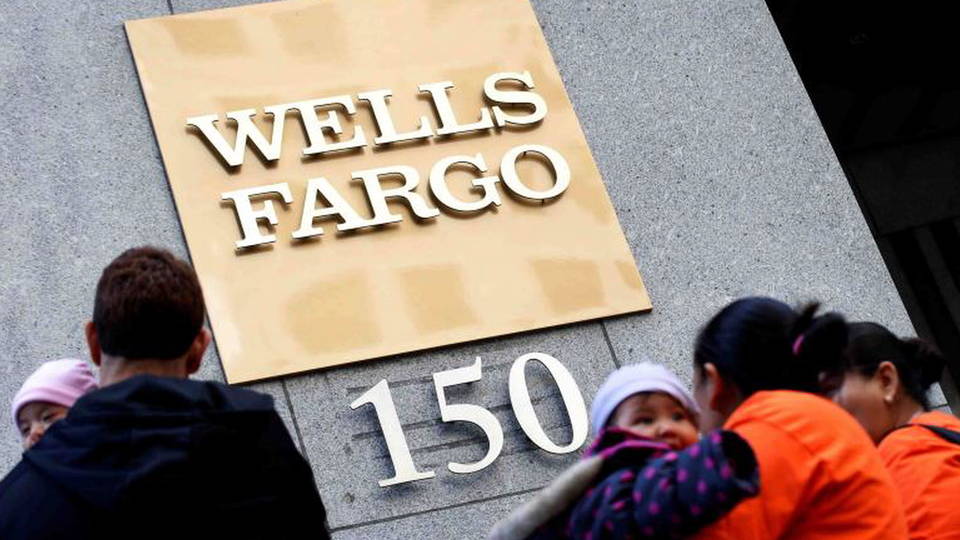 In financial news, former Wells Fargo whistleblowers are coming forward saying they reported the fraudulent creation of fake bank accounts to their supervisors and Wells Fargo's internal ethics hotline as early as 2005, but that their reports were ignored, and some of them were fired for speaking out. Wells Fargo is currently facing a massive scandal over the creation of 2 million fake accounts, which employees opened in order to meet grueling sales targets. Wells Fargo CEO John Stumpf has said he first became aware of the practice in 2013. But former Wells Fargo worker Julie Tishkoff says she reported the practice as early as 2005—the year Stumpf became the president of Wells Fargo. She says she complained for four years—until she was fired, in 2009. At least two workers reported the practices in letters written directly to Stumpf in 2011—two years before Stumpf claims he learned about the practice.
Harvard: Cafeteria Workers Continue Strike into Second Week
At Harvard University, hundreds of cafeteria workers are entering the second week of a strike to demand affordable healthcare and an average salary of $35,000 a year. Harvard's endowment is over $35 billion. The campus newspaper, The Harvard Crimson, reports Harvard administrators have attempted to call on other workers to volunteer to work for free in the dining halls amid the ongoing strike.
The Advocate: 2016 Deadliest Year on Record for Transgender People
The LGBT newspaper The Advocate is reporting the number of murders of transgender people in 2016 is officially the highest on record. At least 22 transgender people have been murdered so far this year. This figure does not include transgender people who have been murdered but whose deaths have not been reported, or who have been misgendered by local newspapers, meaning the real death toll is likely even higher. This comes after 30-year-old transgender woman Jazz Alford was found murdered in Birmingham, Alabama, in late September. Alford's sister said, "Her death was a huge hit for the LGBT community."
Sheriff Joe Arpaio Faces Jail Time for Criminal Contempt of Court
And in Arizona, Maricopa County Sheriff Joe Arpaio is facing the possibility of jail time, after federal prosecutors announced they are charging Arpaio for criminal contempt of court over his refusal to end unconstitutional immigration patrols in Arizona. Arpaio has long been under fire for his immigration policies, which have included racial profiling and detaining immigrants in a scorching outdoor Tent City jail, which Arpaio once referred to as his own "concentration camp." Arpaio has also been a key supporter of Donald Trump, appearing at rallies alongside the Republican presidential nominee, where he's joked that both he and Trump have been key members in the "birther" movement, which refuses to acknowledge President Obama was born in the United States. Trump and Arpaio also share a birthday: June 14. Arpaio now faces up to six months in jail if he's convicted on contempt of court charges. Activists are also organizing for him to be voted out of office in this November's election. We'll go to Phoenix for more on Arpaio later in the broadcast.
---
Courtesy of Democracy Now (www.democracynow.org).  The original content is licensed under a Creative Commons Attribution-Noncommercial-No Derivative Works 3.0 United States License.