Republican Donors Pressure GOP to Cut Ties with Trump
In election news, Republican Party leaders are facing pressure to withdraw support for Donald Trump from the party's own donors amid a series of accusations from women that Trump sexually assaulted or harassed them in cases that stretch back decades. The New York Times reports Republican donors David Humphreys, Bruce Kovner, William Oberndorf and others are all calling on the party to abandon its presidential nominee. Kovner, a New York investor who has donated $2.7 million to the Republican Party since 2012, called Trump "a dangerous demagogue completely unsuited to the responsibilities of a United States president."
First Lady Michelle Obama Denounces Trump Comments on Women
On Thursday, first lady Michelle Obama issued a scathing criticism of Donald Trump and the recently surfaced 2005 video that shows Trump boasting about sexually assaulting women.
Michelle Obama: "Because this was not just a lewd conversation. This wasn't just locker room banter. This was a powerful individual speaking freely and openly about sexually predatory behavior and actually bragging about kissing and groping women, using language so obscene that many of us were worried about our children hearing it when we turn on the TV."
That was first lady Michelle Obama, who never once used Trump's name during her scathing speech.
Donald Trump Says Sexual Assault Allegations are "Made-Up Stories"
Donald Trump, in response, has denied the accusations of sexual assault, which include women accusing Trump of groping them and kissing them without their consent. Speaking at a rally in Florida Thursday, Trump denied he forced himself upon People magazine reporter Natasha Stoynoff in 2005 by implying he didn't attack her because of her looks.
Donald Trump: "Take a look. You take a look. Look at her. Look at her words. You tell me what you think. I don't think so."
Natasha Stoynoff says Trump sexually assaulted her at the Mar-a-Lago in 2005, when she was interviewing him and Melania for a story about the first anniversary of their wedding. Stoynoff writes Trump was giving her a tour of the estate when "Trump shut the door behind us. I turned around, and within seconds he was pushing me against the wall and forcing his tongue down my throat."
The New York Times Responds to Trump's Threat to Sue over Accounts of Sexual Assault
Trump has also lashed out at The New York Times, which this week published the accounts of two women who say Trump sexually assaulted them.
Donald Trump: "But it's the failing New York Times, and they're inventing false claims without any evidence, no witnesses, no nothing, enacted, supposedly, years and years ago. I've never met these people. I don't even know who they are. They're made-up stories, filed right before the election. Right before the election."
Trump has demanded a retraction and threatened to sue The New York Times over the article. In response, the Times's lawyers have sent a letter to Trump's lawyers, writing: "The essence of a libel claim, of course, is the protection of one's reputation. Trump has bragged about his non-consensual touching of women. ... Nothing in our article has had the slightest effect on the reputation that Mr. Trump, through his own words and actions, has already created for himself." The Committee to Protect Journalists has said, "A Trump presidency would represent a threat to press freedom in the United States"—marking the first time the Committee to Protect Journalists has said a U.S. presidential candidate is a threat to press freedom.
Fox's Lou Dobbs Apologizes After Posting Jessica Leeds's Personal Information
Meanwhile, Fox Business Network host Lou Dobbs has apologized after he tweeted the personal phone number and address of Jessica Leeds, who has accused Trump of sexually assaulting her on an airplane in the 1980s. This is Leeds.
Jessica Leeds: "It was a real shock when all of a sudden his hands were all over me. He started encroaching on my space. And I hesitate to use this expression, but I'm going to. And that is, he was like an octopus. It was like he had six arms. He was all over the place. But it's when he started putting his hand up my skirt, and that was it. That was it. I was out of there."
Dobbs tweeted her address and phone number on Thursday, then deleted the tweet and apologized, saying, "My Retweet, My Mistake, My Apology to Jessica Leeds."
New Jersey Judge Issues Summons for Gov. Chris Christie over Bridgegate
In more political news, a New Jersey judge has issued a criminal summons for New Jersey Governor Chris Christie over the 2013 George Washington Bridge lane closure scandal, in which Christie's top aides are accused of conspiring to create a traffic jam to punish the mayor of Fort Lee for failing to endorse Christie's re-election. A former ally to Christie, David Wildstein, has testified that Christie knew all about the plan ahead of time. The criminal summons stems from a citizen complaint filed by a retired fireman against Christie accusing him of official misconduct.
Alleged Bomber Ahmad Khan Rahami Pleads Not Guilty from Hospital Bed
Ahmad Khan Rahami has pleaded not guilty to charges of attempting to kill police officers amid a shootout in Linden, New Jersey, last month, as authorities were attempting to arrest Rahami on charges of detonating a pressure cooker bomb in Chelsea, Manhattan, and a pipe bomb in New Jersey. The pressure cooker bomb in Chelsea injured 31 people. Both officers and Rahami were wounded in the shootout. On Thursday, Rahami appeared at court via video from his hospital bed.
Autopsy Reveals Police Shot Keith Lamont Scott 3 Times, Once in the Back
In Charlotte, North Carolina, an independent autopsy has revealed African-American father Keith Lamont Scott was shot three times by Charlotte police officers, including once in the back. The autopsy says the shooting was a homicide. Keith Lamont Scott's killing by police in September sparked massive protests in Charlotte and nationwide. This comes as the U.S. Justice Department has announced it will begin collecting nationwide data on police shootings and use of force. Civil rights groups, however, say the plan is insufficient because it relies on voluntarily submitted data from local police forces. There is currently no comprehensive federal government database of fatal police shootings and other incidents of police brutality. An ongoing Guardian investigation says 847 people have been killed in the United States by police so far this year.
Black Employees of NY Fire Dept. Sue over Alleged "Intentional Discrimination"
In New York City, 10 black employees of the New York Fire Department have accused theFDNY of "systemic, ongoing, continuous and intentional discrimination." In a complaint to the Equal Employment Opportunity Commission, they say black employees of the fire department are paid less, passed over for promotions, and are subjected to "workplace harassment and a hostile work environment based upon overt and subtle forms of discrimination."
Filmmaker Faces 45 Years in Prison for Documenting Pipeline Shutdown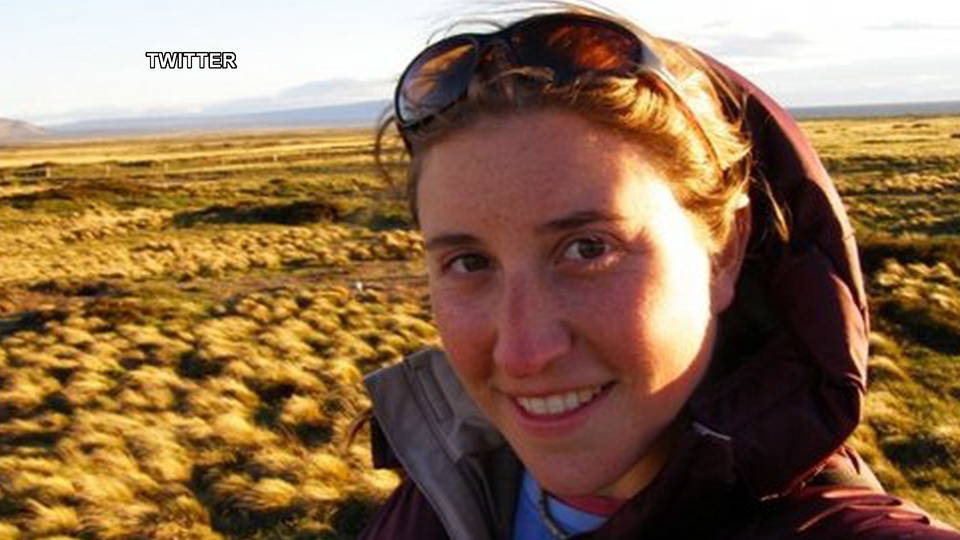 In North Dakota, documentary filmmaker Deia Schlosberg has been charged with three felonies for filming one of five coordinated acts of civil disobedience earlier this week, in which climate activists manually turned off the safety valves to stop the flow of tar sands oil through pipelines spanning the U.S. and Canada. The actions took place in Minnesota, Montana, North Dakota and Washington state. Award-winning filmmaker Schlosberg was the producer of Josh Fox's recent documentary "How to Let Go of the World and Love All the Things Climate Can't Change." She was filming the action at a valve station owned by TransCanada in Walhalla, North Dakota. She was arrested along with the activists, and her footage was confiscated. On Thursday, she was charged with a Class A felony and two Class C felonies, which combined carry a 45-year maximum sentence.
Sheriff Removes Deputies Who Were Sent to Police Dakota Access Pipeline Resistance
Meanwhile, the sheriff of Dane County, Wisconsin, has pulled his deputies out of North Dakota, after they were dispatched there one week ago at the request of the Morton County Sheriff's Office in order to police the ongoing resistance to the $3.8 billion Dakota Access pipeline. Dane County Sheriff Dave Mahoney said he pulled his deputies out of North Dakota because "A wide cross-section of the community ... all share the opinion that our deputies should not be involved in this situation." This comes after the Morton County Sheriff's Department requested hundreds of out-of-state deputies come to North Dakota.
Three Michigan Prisoners Die Within One Month Amid Crackdown on Prison Strike
In Michigan, a prisoner at the Kinross Correctional Facility has died of unknown causes on Monday. Charlie Anderson is the third person to die within Michigan's prisons within a month. This comes as new information has surfaced about a crackdown at the Kinross Correctional Facility against prisoners participating in the nationwide prison strike. Prisoners say they did not show up to work at the kitchen on the morning of September 9—the first day of the strike—and instead organized a peaceful march of hundreds of prisoners in the yard. They say an armed tactical team then stormed into the yard, handcuffing people and firing tear gas canisters. They also say some of the prisoners were left outside in the rain for up to six hours in retaliation.
Janitors in Minneapolis & St. Paul Win Union Recognition
In Minneapolis and St. Paul, 600 janitors have won union recognition after a more than seven-year campaign that saw a series of short-term strikes. The janitors work for mega box stores, including Target, Macy's and Best Buy. The campaign was supported by the Minneapolis-based United Workers Center in Struggle. The workers are now joining the Local 26 of the Service Employees International Union and will start collective bargaining in efforts to win healthcare and higher wages.
International Monsanto Tribunal Kicks Off in The Hague
And today marks the beginning of the International Monsanto Tribunal in The Hague. Organized by activists from across the world, the tribunal will include testimonies from dozens of victims of Monsanto on the environmental and health damage caused by the company. This comes as farmers in Germany are protesting the merger between Monsanto and pharmaceutical company Bayer, which has created the largest supplier of seeds and agricultural chemicals in the world.
Georg Janssen: "The Bayer and Monsanto merger is a declaration of war to the farmers and the consumers. If there is a concentration in the seeds and pesticides sector, then there is a concentration of the entire consumer sector. The large agricultural companies want to get the entire food production under their control. We defend ourselves against it."
---
Courtesy of Democracy Now (www.democracynow.org).  The original content is licensed under a Creative Commons Attribution-Noncommercial-No Derivative Works 3.0 United States License.