"Not My President's Day": Thousands Rally Against Trump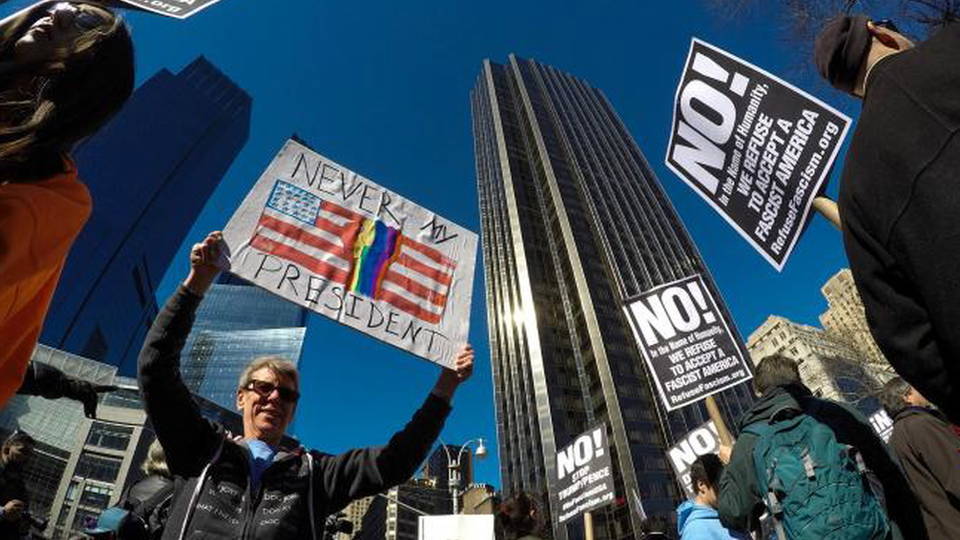 Not My President's Day: That was the rallying cry nationwide as thousands took to the streets of major U.S. cities Monday for another mass day of action against President Trump. In Los Angeles, thousands gathered at City Hall to protest Trump's policies on immigration, trade and climate change. In Portland, Oregon, police in riot gear fired pepper spray and arrested 13 people at a protest outside a federal building. Thousands more took to the streets of Chicago, Philadelphia, Miami, Atlanta, Denver, Austin, Washington, D.C., and elsewhere. In New York, protesters filled several blocks along Central Park outside Trump Tower, where thousands called for an end to Trump's crackdown on immigrants.
Blanca: "My name is Blanca, and I'm here for all immigrants, because I am the daughter of a wonderful Mexican immigrant, who worked really hard with my father to raise my brother and I and make us the great Americans that we are. And I feel that this country is made up of all immigrants, and it belongs to all immigrants. And why they want them out now is beyond me. I just don't understand it. And obviously our president does not understand that either."
Monday's "Not My President's Day" protests cap off a week of mass actions against Trump and his policies, which also included nationwide protests by fast-food workers against former labor secretary nominee Andrew Puzder last Monday, a 20,000-person rally in Milwaukee in support of immigrants and refugees on Tuesday, more than a dozen "Day Without Immigrants" protests nationwide Thursday, the February 17 General Strike Friday and widespread protests against Trump in major U.S. cities over the weekend.
Brits Protest Against Trump as Lawmakers Debate Canceling His State Visit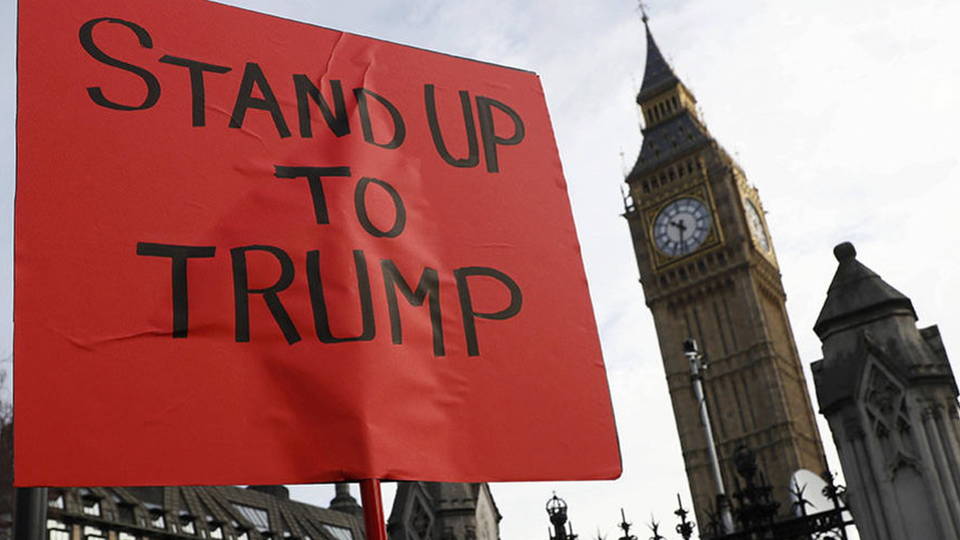 In Britain, thousands of people filled Parliament Square Monday to voice their opposition to President Trump, as lawmakers debated whether to cancel his state visit. This is Parliament member Paula Sherriff.
Paula Sherriff: "Does he agree that to use the expression 'Grab 'em by the pussy' describes a sexual assault, and therefore suggests that he shouldn't be afforded a visit to our queen?"
Paul Flynn: "Entirely agree. I mean, his manner, his behavior throughout the election period of one that's greatly worrying."
And that's British Parliament member Paul Flynn, agreeing that Trump's comments captured in a 2005 NBC "Access Hollywood" video constitute him bragging about sexual assault. Nearly 2 million Brits have signed a petition calling on President Trump's official state visit to be canceled, arguing it would cause embarrassment to the queen. We'll go to London later in the broadcast.
Trump Names General H.R. McMaster as National Security Adviser
Back in the United States, Trump has named General H.R. McMaster to be General Michael Flynn's replacement as national security adviser.
President Donald Trump: "So I just wanted to announce—we've been working all weekend very diligently, very hard—that General H.R. McMaster will become the national security adviser. He's a man of tremendous talent and tremendous experience."
General McMaster served in the Persian Gulf War, in Afghanistan and in Iraq. He's well known for his 1977 book "Dereliction of Duty," in which he criticizes Vietnam-era generals for not challenging President Lyndon Johnson and Defense Secretary Robert McNamara over their strategies. McMaster recently argued for an expansion of the U.S. Army, claiming in a 2016 testimony to a Senate Armed Services subcommittee that the Army "risks being too small to secure the nation." This recommendation dovetails with Trump's vows to increase the number of active-duty U.S. soldiers by tens of thousands. Trump's choice continues his reliance on military generals for top positions, which also include General John Kelly as head of the Department of Homeland Security and General James Mattis as defense secretary.
Trump Doubles Down on Lies About Sweden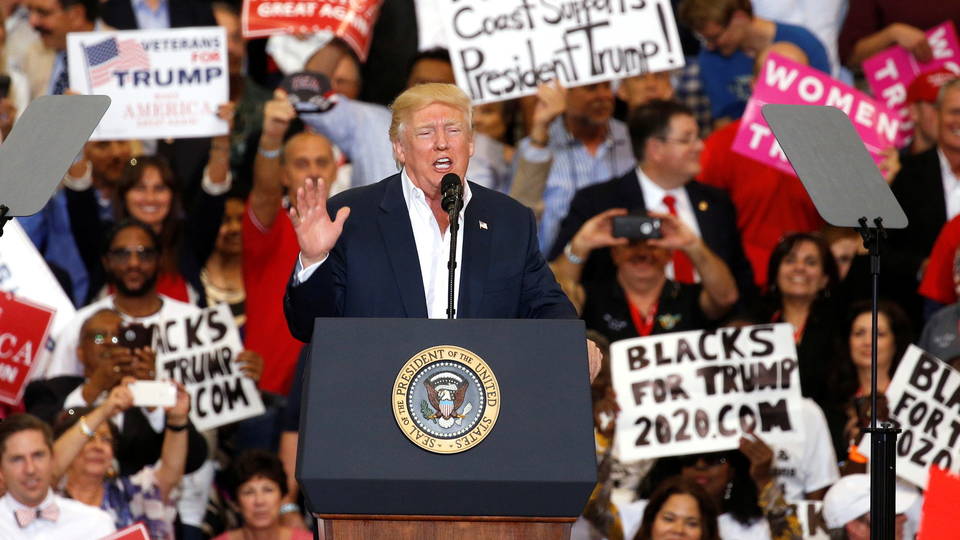 President Trump is doubling down on his false claim that Sweden is struggling with immigration-related security problems, after he faced widespread criticism and ridicule for appearing to invent a terrorist attack in Sweden while speaking at a 2020 campaign rally in Melbourne, Florida, on Saturday.
President Donald Trump: "Here's the bottom line: We've got to keep our country safe. You look at what's happening. We've got to keep our country safe. You look at what's happening in Germany. You look at what's happening last night in Sweden. Sweden. Who would believe this? Sweden."
Former Swedish Prime Minister Carl Bildt responded to Trump's claim by tweeting, "Sweden? Terror attack? What has he been smoking? Questions abound." Trump later said his comment was in response to a Fox News story he'd watched the night before about alleged refugee-related crime. Sweden's crime rate has fallen over the last decade, even as it has accepted hundreds of thousands of refugees, including from Syria. On Monday, Trump tweeted, "Give the public a break–The FAKE NEWS media is trying to say that large scale immigration in Sweden is working out just beautifully. NOT!" Swedish Prime Minister Stefan Löfven responded to Trump's claims by highlighting that many things in Sweden are, in fact, working "very well."
Prime Minister Stefan Löfven: "Do not forget that in international rankings in issues such as equality, human development, competitiveness, we, like our guest today from Canada, are doing very well."
We'll go to Sweden for more on this story later in the broadcast.
4th Wave of Bomb Threats Hit 11 Jewish Community Centers Nationwide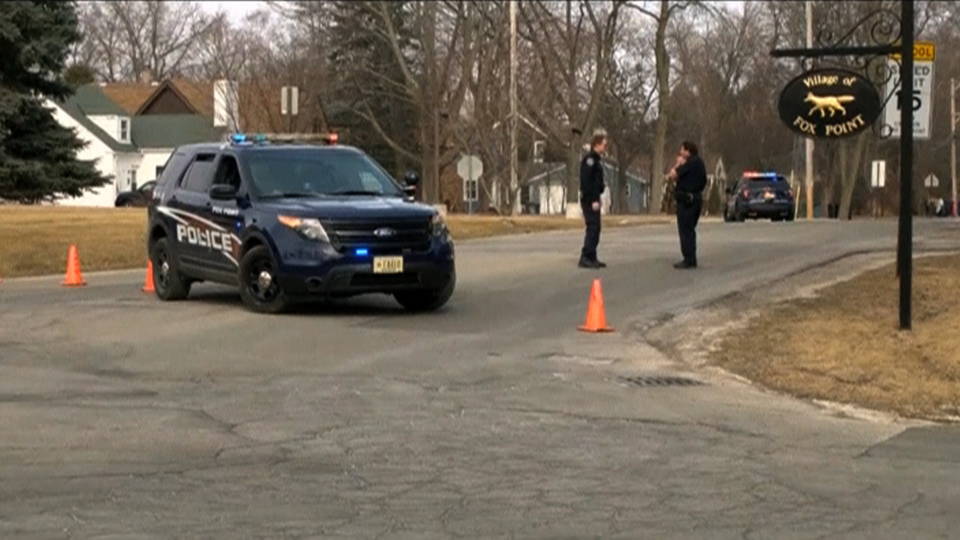 Eleven Jewish community centers across the country were hit by another wave of bomb threats Monday. It was the fourth wave of nationwide bomb threats against JCCs in the last five weeks. In total, 69 threats have been reported against 54 JCCs. Meanwhile, at a cemetery in University City, Missouri, the gravesites of more than 100 Jews were vandalized over the weekend. Paul Goldenberg of the Secure Community Network said, "I've been in the business for 20-plus years, and this is unprecedented." On Monday, Trump's daughter Ivanka tweeted, "America is a nation built on the principle of religious tolerance. We must protect our houses of worship & religious centers. #JCC." In response to Ivanka, New York Congressmember Jerrold Nadler tweeted, "Very nice, but this should be coming from your father. @realDonaldTrump must directly condemn anti-Semitism and all those who espouse it." This is Congressmember Nadler speaking on CNN this morning.
Rep. Jerrold Nadler: "Maybe he doesn't want to denounce his own supporters, because some of his own supporters are responsible for this. I mean, certainly the alt-right, Breitbart News, was a fountainhead of white nationalism, which includes anti-Semitism and anti-black bigotry."
But instead of speaking out, Trump chastised a Jewish reporter—who is one of Nadler's constituents in Borough Park, Brooklyn—and told him to "sit down" at his news conference Thursday, when the reporter asked about the bomb threats.
Jake Turx: "Bomb threats have been made against Jewish centers all across the country in the last couple of weeks. There are people who are committing anti-Semitic acts or threatening to—"
President Donald Trump: "You see, he said he was going to ask a very simple, easy question. And it's not."
Jake Turx: "It's an important one."
President Donald Trump: "It's not. Not a simple question, not a fair question. OK, sit down. I understand the rest of your question. So here's the story, folks. Number one, I am the least anti-Semitic person that you've ever seen in your entire life."
Honduras: Indigenous Leader José Santos Sevilla Assassinated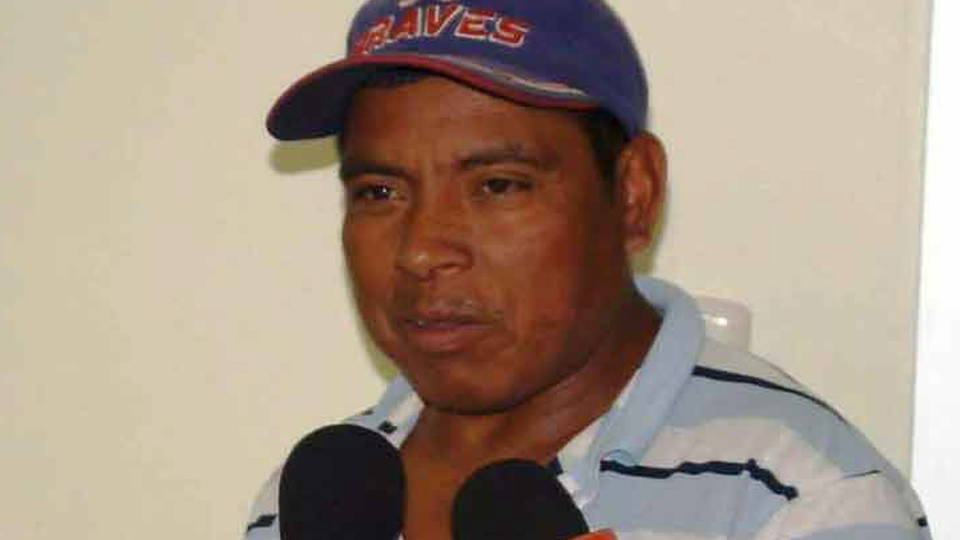 In Honduras, indigenous leader José Santos Sevilla has been assassinated by armed gunmen in his home in Montaña de la Flor, north of the capital. Santos Sevilla was the leader of the indigenous Tolupan people, who are fighting to protect their ancestral lands from industrial mining and logging projects. In 2015, the United Nations special rapporteur on the rights of indigenous peoples warned of rampant violence against Tolupan organizers, including assassinations, as well as state impunity for the perpetrators of these crimes. Santos Sevilla's assassination comes only weeks before the anniversary of the assassination of Honduran indigenous environmental organizer Berta Cáceres, who was killed by armed gunmen in her home on March 2, as she was leading a struggle against hydroelectric dams threatening the ancestral land of the Lenca people.
Ecuador Presidential Race Likely Headed for Runoff
Ecuador is likely headed for a runoff vote in its presidential election, as front-running candidate Lenín Moreno appears to have narrowly failed to capture 40 percent of the vote. Moreno served as vice president to outgoing President Rafael Correa. With nearly 90 percent of the votes counted, he's leading his right-wing rival, former banker Guillermo Lasso, 39 to 28 percent. Ecuador's election is seen as an indication of whether Latin America's left-leaning "pink tide" is over, as Argentina and Brazil have seen right-wing administrations rise to power in recent years. Lasso had said he would throw WikiLeaks founder Julian Assange out of the Ecuadorean Embassy in London, if elected.
Note: This headline has been updated to remove a reference to Uruguay as a country that has seen a right-wing administration rise to power in recent years.
UNICEF Warns 1.4 Million Children in 4 Countries at Risk of Famine
The United Nations children's agency, UNICEF, is warning as many as 1.4 million children could die this year from famine in Nigeria, Somalia, South Sudan and Yemen. On Monday, famine was declared across parts of South Sudan amid an ongoing civil war that has led to a near collapse of the economy. In Somalia, the U.N. says drought has put 185,000 children at risk of famine. In Yemen, the U.S.-backed, Saudi-led airstrikes and blockade have led to widespread food and water shortages. In Nigeria, the U.N. says more than 200,000 children are severely malnourished.
Russia's Ambassador to U.N. Dies Unexpectedly in New York City
Russian Ambassador to the United Nations Vitaly Churkin died unexpectedly on Monday, after collapsing at his desk at the consulate in New York City. He died one day before his 65th birthday. The New York City Medical Examiner's Office is investigating the death.
Standing Rock: Water Protectors Face Feb. 22 Evacuation Deadline
In North Dakota, water protectors at the Oceti Sakowin resistance camp are facing an evacuation deadline Wednesday, as the fight continues against the $3.8 billion Dakota Access pipeline. North Dakota Governor Doug Burgum ordered the evacuation. Water protectors are currently cleaning up the Oceti Sakowin camp, ahead of the anticipated seasonal flooding of the area. Some water protectors are asking for more time to continue the cleanup.
Uber Facing Allegations of Sexual Harassment from Former Engineer
Uber has hired former Attorney General Eric Holder as the company faces allegations of sexual harassment from a former engineer. In a public blog post titled "Reflecting on One Very, Very Strange Year at Uber," engineer Susan Fowler Rigetti wrote about how she was propositioned for sex by a male colleague on her very first day working with a new team at Uber. She says her report of this incident, and multiple others, were ignored by Uber's human resources department.
Milo Yiannopoulos's Book and Speaking Invitation Canceled
White nationalist Milo Yiannopoulos is facing widespread backlash after he appeared to endorse pedophilia—leading to the cancellation of upcoming speaking gigs, as well as the publication of his book. In his comments, Yiannopoulos discredits age of consent laws and said relationships "between younger boys and older men … can be hugely positive experiences." Simon & Schuster said Monday it had canceled the publication of Milo Yiannopoulos's book "Dangerous." The American Conservative Union has rescinded an invitation to speak at its upcoming annual conference. Yiannopoulos also faced widespread opposition during his recent speaking tour at U.S. universities, where students were opposed to his long history of making racist, sexist and xenophobic statements. At least two University of California campuses were forced to cancel his speaking events amid protests.
Historian and Antiwar Activist Marilyn Young Dies at 79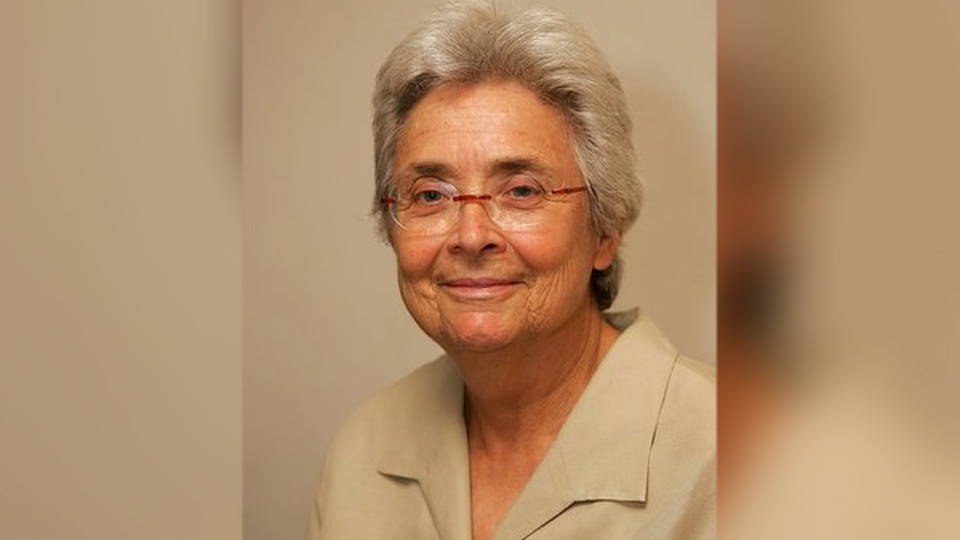 And the historian and activist Marilyn Young has died at the age of 79. She taught at New York University for 35 years and was a pioneering historian of U.S. foreign relations. She was the author of "The Vietnam Wars, 1945-1990," one of the most important books on the Vietnam War. She was also the editor of countless other books on U.S. militarism, war and human rights. Young was also a lifelong antiwar activist and a founding member of the Society of Concerned Asia Scholars. In one of her last essays, she wrote that it is her work as a historian "to speak and write so that a time of war not be mistaken for peacetime, nor waging war for making peace." Young appeared on Democracy Now! over the years, including in 2009, when we asked her about the legacy of Defense Secretary Robert McNamara, who served under Presidents Kennedy and Johnson and played a critical role in escalating the U.S. war in Vietnam.
Marilyn Young: "He almost comes to terms, and then he runs away from coming to terms. And he does the same thing, I think, in 'Fog of War.' And he did that same thing for the whole of the rest of his life: an approach to what he had really been responsible for, and then a bouncing off it, too awful to face. And it happens over and over again."
---
Courtesy of Democracy Now (www.democracynow.org).  The original content is licensed under a Creative Commons Attribution-Noncommercial-No Derivative Works 3.0 United States License.