James Comey: FBI Is Investigating Trump's Ties to Russia
James Comey: "I have been authorized by the Department of Justice to confirm that the FBI, as part of our counterintelligence mission, is investigating the Russian government's efforts to interfere in the 2016 presidential election. And that includes investigating the nature of any links between individuals associated with the Trump campaign and the Russian government and whether there was any coordination between the campaign and Russia's efforts."
That's FBI Director James Comey speaking before the House Intelligence Committee Monday, issuing the first public confirmation of the agency's investigation into the relationship between Trump's campaign and Russia.
James Comey: FBI Has "No Information" to Support Trump's Wiretapping Claims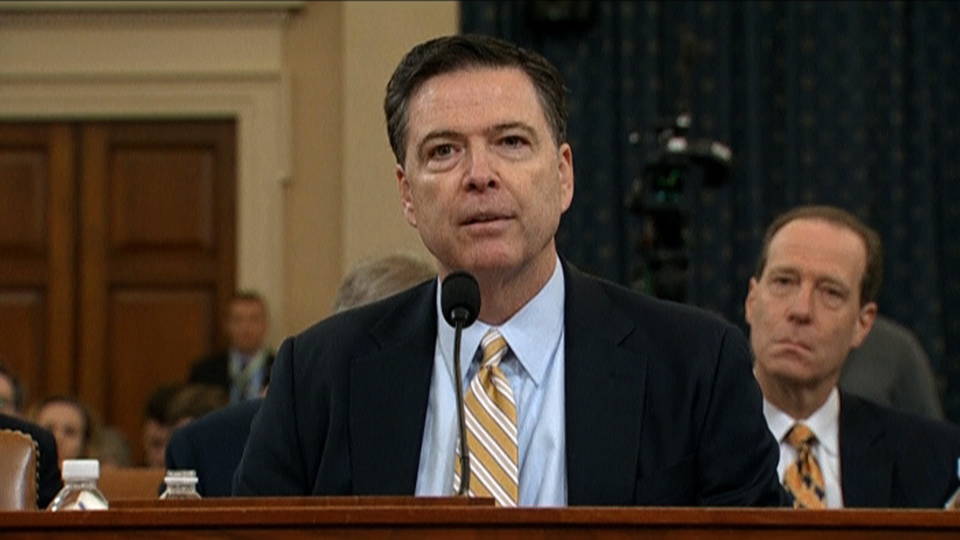 James Comey: "With respect to the president's tweets about alleged wiretapping directed at him by the prior administration, I have no information that supports those tweets, and we have looked carefully inside the FBI. The Department of Justice has asked me to share with you that the answer is the same for the Department of Justice and all its components: The department has no information that supports those tweets."
During the hearing, the director of the National Security Agency, Michael Rogers, also refuted President Trump's claims that President Obama asked the British intelligence agency GCHQ to carry out the wiretap on Trump Tower. This is Rogers being questioned by California Democratic Congressmember Adam Schiff.
Rep. Adam Schiff: "Now, the British allies, our British allies, have called the president's suggestion that they wiretapped him for Obama 'nonsense' and 'utterly ridiculous.' Would you agree?"
Michael Rogers: "Yes, sir."
President Trump appears to have issued the unfounded claims that the British intelligence agency GCHQ carried out the alleged wiretap after watching a Fox News report last week. Fox has pulled its senior legal analyst Andrew Napolitano, who made the claims last week, off the air. Following the hearing, President Trump refused to heed mounting calls for him to apologize for his unsubstantiated claims that Obama tapped his phones. Instead, White House Press Secretary Sean Spicer said the White House was still looking into the possibility of surveillance.
Fmr. Trump Campaign Chair Paul Manafort Facing New Accusations in Ukraine
Reuters: Tillerson to Skip April NATO Meeting, Then Head to Russia
Day 2 of Neil Gorsuch Supreme Court Confirmation Hearings Begin
Reports: Ivanka Trump to Receive Security Clearances, White House Office
Republicans Amend Healthcare Bill to Further Limit Medicaid
Trump Admin. Imposes New Rules on Passengers Flying to U.S. from Some Airports
WMO: Climate Change Has Pushed Planet into "Uncharted Territory"
Indian Court Grants Ganges & Yamuna Rivers Legal Rights of Human Beings
Iraqi Officials: 180,000 People Displaced from West Mosul Amid Fighting
Veracruz, Mexico: Mexican Journalist Killed; Mass Grave Discovered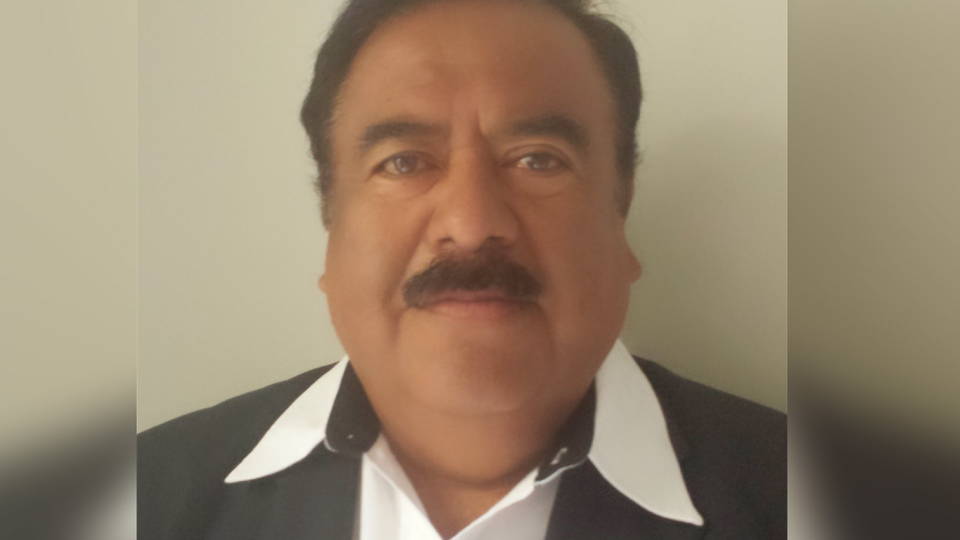 Parents of 43 Missing Ayotzinapa Students Meet with IACHR Officials in D.C.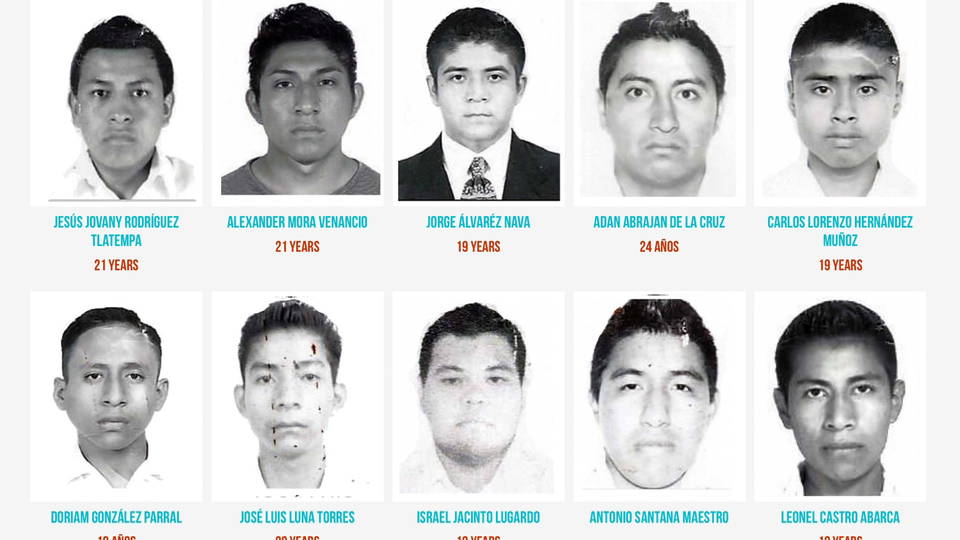 Parents of the 43 missing students from the Ayotzinapa Rural Teachers' College in Guerrero met with officials from the Inter-American Commission on Human Rights in Washington, D.C., on Friday to demand action in the investigation into their missing children, who disappeared more than two years ago after being kidnapped by local police.
FL: State Attorney Threatened with Lynching After Refusing to Seek Death Penalty in Cop Murder Case
CA: African Trade Summit Held Without Any African Attendees, After Visas Were Denied
Forbes: Trump's Fortune Dropped by $1 Billion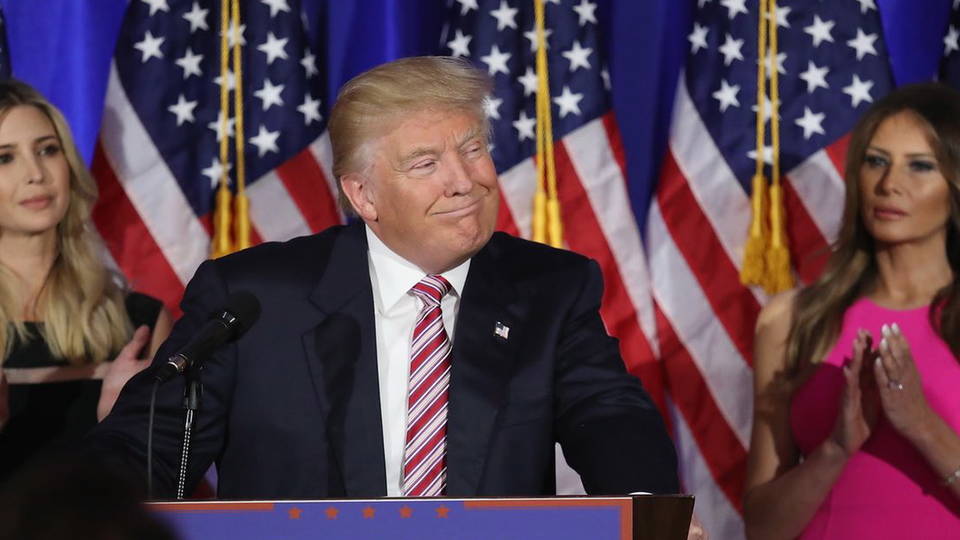 Banker David Rockefeller Dies at Age of 101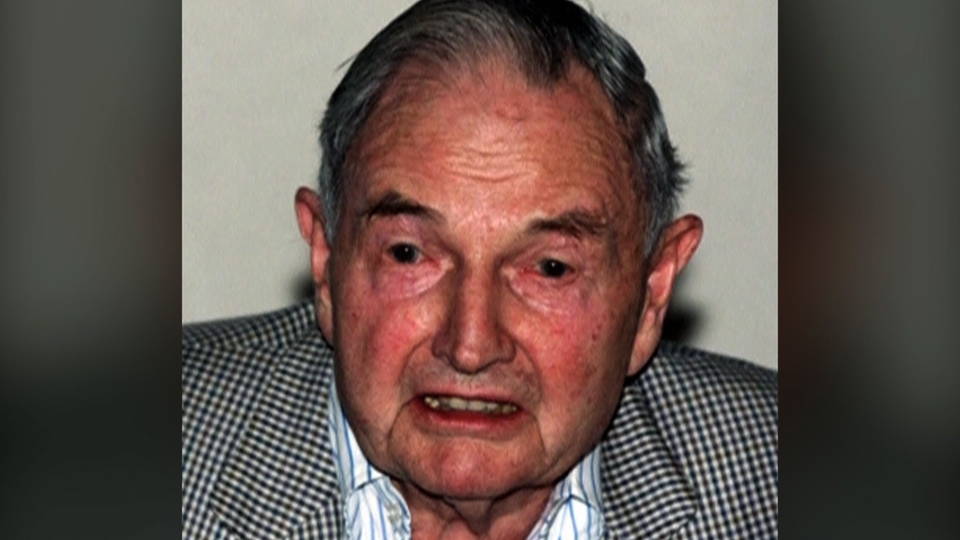 NYC: Leading Asian-American Studies Scholar Peter Kwong Dies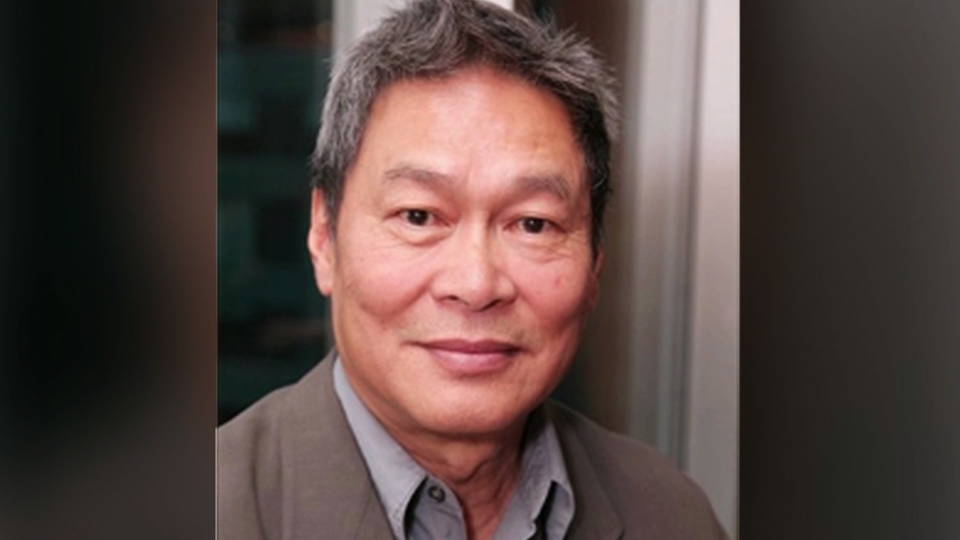 Peter Kwong: "So, ironically, ours is the only document of history. This is the only thing that's left. And so, it is therefore very, very important for us to continue to push. People in China are pushing, but we have to do our task. This is really very important, because the parents knew, we're the only ones could let the rest of the world know."
---
Courtesy of Democracy Now (www.democracynow.org).  The original content is licensed under a Creative Commons Attribution-Noncommercial-No Derivative Works 3.0 United States License.