Courtesy of Democracy Now 
DOJ Names Robert Mueller Special Counsel in Russia Investigation
NYT: Michael Flynn Told Trump Transition Team of Federal Probe
Reuters: Michael Flynn Had 18 Previously Undisclosed Russia Contacts
McClatchy: Flynn Executed Turkish Policy Goal as Unregistered Agent
Rep. Al Green (D-TX) Calls on Congress to Impeach President Trump
Rep. Al Green: "I rise today, Mr. Speaker, to call for the impeachment of the president of the United States of America for obstruction of justice. … I do it because, Mr. Speaker, there is a belief in this country that no one is above the law, and that includes the president of the United States of America."
Party leaders have sought to tamp down public discussion by a growing number of rank-and-file Democrats over whether to impeach Trump.
Three House Republicans Raise Possibility of Trump Impeachment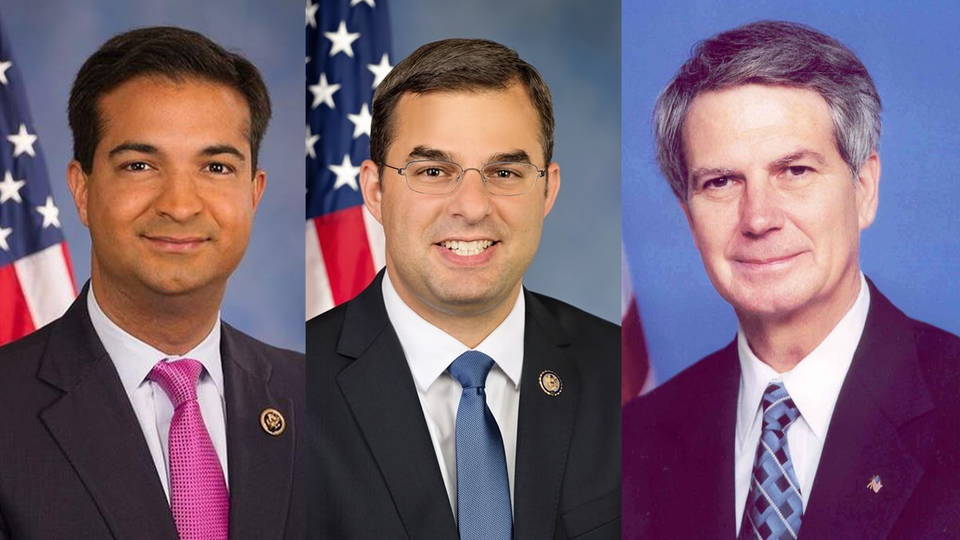 President Trump Assails Media over Mounting White House Scandals
President Donald Trump: "No politician in history—and I say this with great surety—has been treated worse or more unfairly. You can't let them get you down. You can't let the critics and the naysayers get in the way of your dreams."
During his speech, President Trump promised graduating Coast Guard cadets he would never stop fighting for them. In fact, Trump has proposed slashing the Coast Guard's budget by $1.3 billion, or 12 percent.
Islamophobic Trump Adviser Stephen Miller Pens Trump Speech on Islam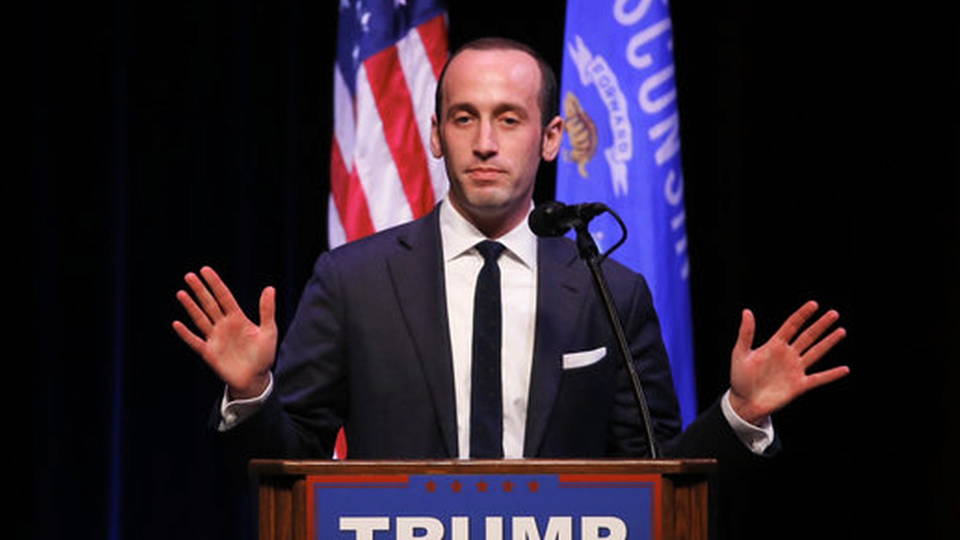 Chelsea Manning Celebrates "First Steps of Freedom"
Federal Judge Opens $123 Billion Puerto Rico Bankruptcy Hearings
Greek Workers Strike Nationwide Amid Latest Push for Austerity
Nikolaos Tragas: "This government fooled the workers and the rest of the Greek people by saying that they'll get rid of the bailouts, and yet tomorrow it is voting in a fourth bailout, which is much harsher than the previous ones."
Grigoris Vafiadis: "The workers cannot bear any more suffering from austerity measures that are constantly being imposed and that slowly eat away at the small income they receive. The government must try any way that it can to take from those that have, and not from the have-nots."
Brazilian President Temer Reportedly Approved of Hush-Money Payoffs
Trump Administration Raises Pace of Deportations by 40 Percent
Radical Milwaukee Sheriff David Clarke to Take Homeland Security Post
Tulsa, Oklahoma: Officer "Not Guilty" in Terence Crutcher Killing
Tiffany Crutcher: "I'm going to make sure that I don't rest until we get reform for this police department in Tulsa, Oklahoma, and we change the culture of this corrupt police department. … Now, we've got to go home. We have to go home and hug on his four kids and love on them and explain to them a system that's perpetuated so much injustice, a justice system that's perpetuated so much injustice. And I promise you I won't rest until we break that chain."
Texas: Video Shows Officer in Dallas Suburb Tasing Handcuffed Man
Sergeant: "Don't pull away! You understand? You understand? Don't pull away. You understand? Don't pull away. You get it? Do you get it?"
Marco Stephenson: "Yes, sir."
Sergeant: "Are you going to straighten up?"
Marco Stephenson: "Yes, sir."
Sergeant: "Because I ain't playing with you today! Do you understand? Do you understand?"
Marco Stephenson: "Yes, sir."
The video was mailed to Dallas TV station FOX 4 from an unknown source. The Balch Springs police chief says the sergeant was not fired over the incident and instead was temporarily removed from contact with members of the public until he completed classes on conflict resolution. This is the same police department where former officer Roy Oliver shot and killed 15-year-old Jordan Edwards in April, after firing his assault rifle into a car carrying five black teenagers as they drove away from the officer. Oliver is awaiting trial for murdering Edwards.
New Orleans Removes Another Confederate Memorial
New York: Protesters Target Nuclear Power Bailout Plan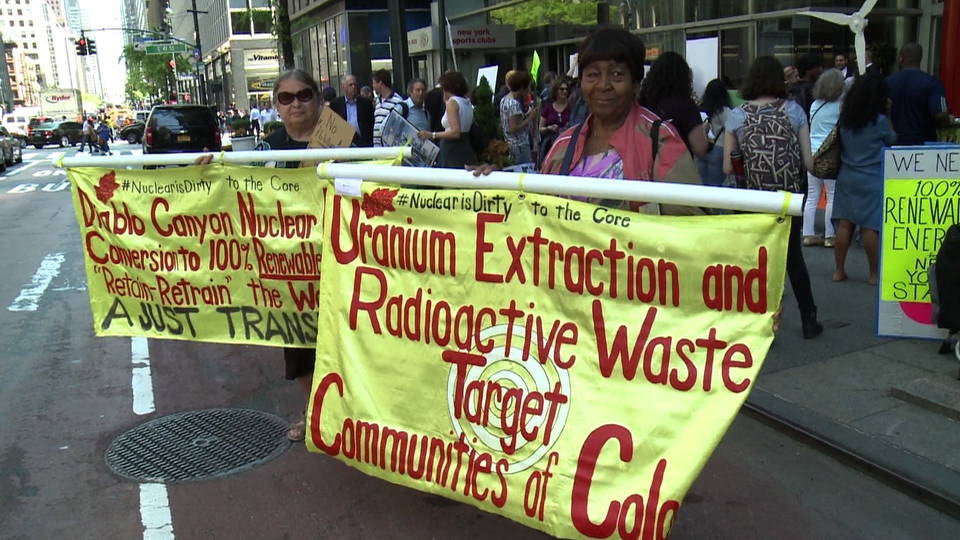 Bruce Rosen: "The governor has promoted renewables. In no way is nuclear power renewable. We don't know how to handle the waste. ... So these have to go. The state should be going, as everybody's here, 100 percent as fast as possible to renewable energy."
The New York protest came as a draft budget document seen by the website Axios reveals the Trump administration hopes to slash the Energy Department's renewable and energy efficiency program by nearly 70 percent.
Oscar López Rivera Free After 36 Years in Prison
Oscar López Rivera: "I want to thank Presidents Jimmy Carter, Bill Clinton and Barack Obama, because they responded to the complaints and demands of our people and commuted the sentences of all our political prisoners."
---
Courtesy of Democracy Now (www.democracynow.org).  The original content is licensed under a Creative Commons Attribution-Noncommercial-No Derivative Works 3.0 United States License.