Courtesy of Democracy Now 
---
Britain: 4,000 Soldiers Deployed Nationwide After Manchester Bombing
In Britain, nearly 4,000 soldiers have been deployed nationwide in the wake of a suicide bombing that killed 22 people and injured dozens at a concert in Manchester on Monday night. The victims were mostly young girls and parents who had taken their daughters to the concert by American pop star Ariana Grande. Authorities have identified the bombing suspect as Salman Abedi, a 22-year-old British man whose parents emigrated from Libya. Early this morning, police arrested three more people in Manchester as part of the investigation. ISIS has claimed responsibility for the attack. Prime Minister Theresa May has announced that the threat level in the U.K. will be raised from severe to critical, indicating another attack may be imminent. We'll go to London for more on the bombing, with political commentator, historian and activist Tariq Ali, after headlines.
Trump Hires Lawyer for Investigation into Campaign Ties with Russian Officials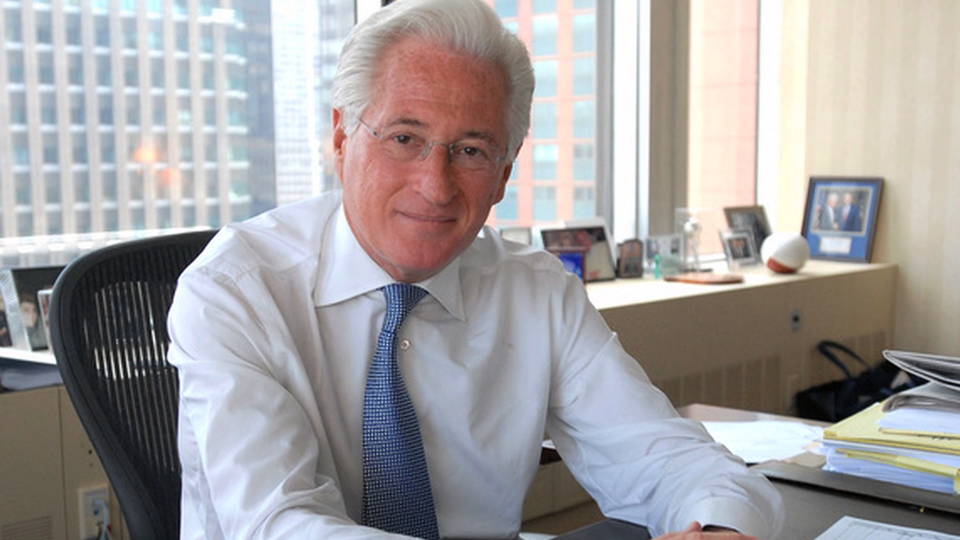 In the United States, President Donald Trump has lawyered up—appointing attorney Marc Kasowitz to represent him in the ongoing investigation into whether the Trump campaign colluded with Russian officials to allegedly influence the 2016 election. Kasowitz has worked for Trump for over a decade. He threatened to sue The New York Times if it didn't retract an explosive story in which multiple women accused Trump of sexual harassment. Kasowitz also represents Russia's largest bank. He works at the same firm as former Senator Joe Lieberman, one of Trump's front-running candidates to lead the FBI, following Trump's firing of former Director James Comey.
John Brennan Reveals Concern About Collusion Between Trump Campaign & Russia
John Brennan: "I encountered and am aware of information and intelligence that revealed contacts and interactions between Russian officials and U.S. persons involved in the Trump campaign, that I was concerned about because of known Russian efforts to suborn such individuals, and it raised questions in my mind, again, whether or not the Russians were able to gain the cooperation of those individuals."
Former CIA Director John Brennan went on to say he was worried the Russians would lure Trump campaign officials onto a "treasonous path."
Senate Committee Subpoenas 2 of Michael Flynn's Businesses
Brennan's testimony Tuesday came as the Senate Intelligence Committee issued subpoenas for documents from two of former National Security Adviser Michael Flynn's businesses. This is committee vice chair Mark Warner.
Sen. Mark Warner: "The other two were that we issued two subpoenas to the two Michael Flynn businesses that we're aware of—Flynn Intel LLC and, I think, Flynn Intel, Inc.—both located in Alexandria, Virginia, with a specific list of documents, because while we disagree with General Flynn's lawyer's interpretation of taking the Fifth, clearer—it is even more clear that a business does not have a right to take a Fifth if it's a corporation."
Flynn himself has pleaded the Fifth and refused to comply with a Senate Intelligence Committee subpoena demanding he turn over documents related to his meetings with Russian officials.
Smiling Trump Meets with Glum-Looking Pope Francis at Vatican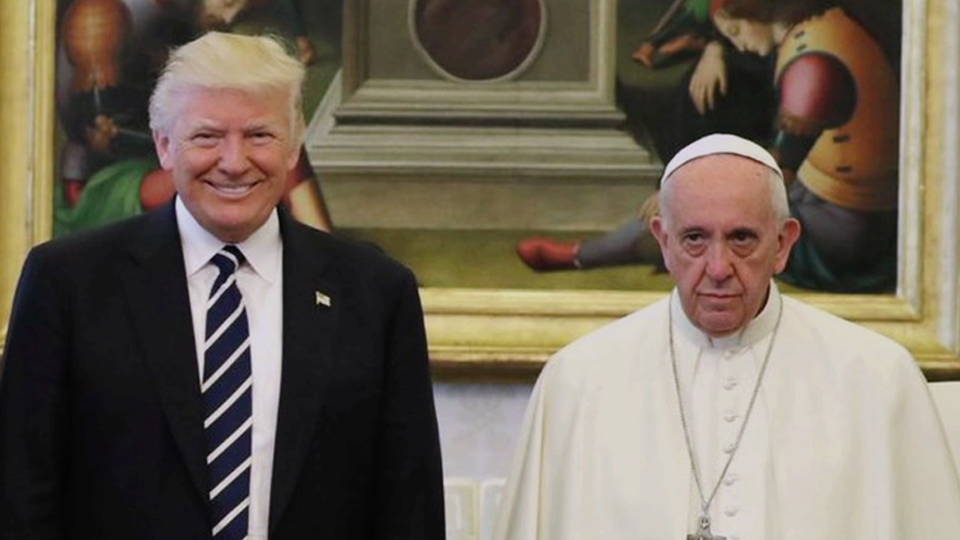 All this comes as Trump continues his first foreign trip as president, meeting with Pope Francis at the Vatican this morning. Photos show an apparently cheery President Trump standing beside the glum-looking pope. The White House pool report reads, "The Pope did not say anything. He did not smile. ... We were quickly ushered out at 8:33 a.m." Pope Francis has been highly critical of Trump, once saying, "A person who thinks only about building walls, wherever they may be, and not building bridges, is not Christian." On Thursday, Trump is slated to meet with French President Emmanuel Macron and European Union officials in Brussels.
Baltimore Tenants Say Kushner Companies are "Neglectful" Landlords
A new investigation by The New York Times Magazine reveals how Trump's son-in-law and White House senior adviser Jared Kushner's companies act as "neglectful and litigious" landlords of low-income housing units in Baltimore. The article chronicles how Kushner Companies hound low-income tenants with a barrage of lawsuits, eviction notices and late fees—even when the tenants are in the right. Tenants also described terrible maintenance practices, which created nearly unlivable conditions for some families.
Philippines: Duterte Declares Martial Law in Mindanao
Philippines President Rodrigo Duterte has declared martial law in the region of Mindanao. This is Philippines presidential spokesperson Ernie Abella.
Ernie Abella: "The president has called me and asked me to announce that, as of 10 p.m. Manila time, he has already declared martial law for the entire island of Mindanao. As [Deputy Executive Secretary Menardo] Guevarra has clarified, that this is possible on the grounds of existence of rebellion because of what is happening in Mindanao."
Duterte declared indefinite martial law after militants seized control of key buildings in Marawi City, sparking a battle with the Philippines military. Duterte said the martial law would be no different than what the Philippines experienced under dictator Ferdinand Marcos.
Trump Praised Duterte for His Bloody War on Drugs in April Phone Call
Iraqi Military Opens Probe into Human Rights Abuses by Its Troops
In news on Iraq, the U.S.-backed Iraqi military is opening an investigation into allegations of human rights violations committed by its troops fighting ISIS in Mosul. An Iraqi photographer who embedded with an elite unit of the Iraqi military has accused the forces of torturing and raping ISIS suspects in an article published by the German newspaper Der Spiegel. This comes as Airwars says airstrikes carried out by the U.S. or Iraqi Air Force reportedly killed dozens of civilians in the Shifa neighborhood of Mosul on Sunday and Monday.
Pentagon: Army Failed to Keep Track of $1 Billion Worth of Arms in Iraq & Kuwait
Syrian Rights Group: U.S. Airstrikes Killed 225 Civilians over Past Month
Bahrain Troops Kill 1 Protester & Arrest 200+ at Sit-in Supporting Shia Cleric
Tunisia: Thousands Gather for Funeral of Protester Killed by Police
U.S. Sues Fiat Chrysler over Software Allowing Ram Trucks to Skirt Emissions Rules
---
The original content is licensed under a Creative Commons Attribution-Noncommercial-No Derivative Works 3.0 United States License.