Donald Trump Elected 45th President of the United States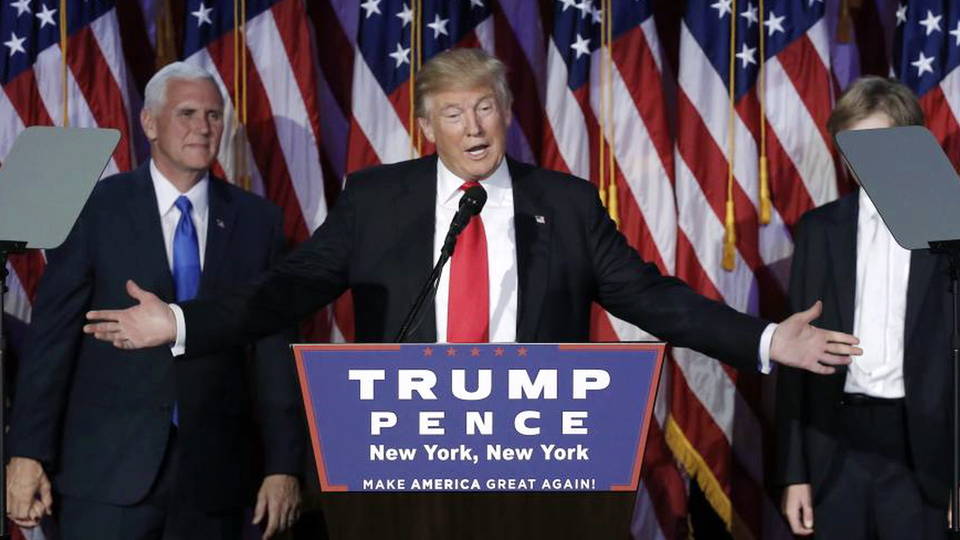 Donald J. Trump was elected 45th president of the United States on Tuesday, defeating Hillary Rodham Clinton in a stunning upset that reverberated around the world. Trump carried at least 279 Electoral College votes to Clinton's 218, although Trump appears to have narrowly lost the popular vote. Around 2:50 a.m., Donald Trump took the stage at a New York City victory party, saying he had received a phone call by Hillary Clinton congratulating him on the win.
President-elect Donald Trump: "To all Republicans and Democrats and independents across this nation, I say it is time for us to come together as one united people. It's time. I pledge to every citizen of our land that I will be president for all Americans, and this is so important to me. For those who have chosen not to support me in the past, of which there were a few people, I am reaching out to you for your guidance and your help, so that we can work together and unify our great country."
The contest pitted the two most unpopular candidates in modern presidential history against one another, with a majority of Americans viewing both Trump and Clinton unfavorably. Donald Trump has never held elective office. He opened his campaign in 2015 with a speech calling Mexican immigrants criminals and rapists. Trump has proposed banning all Muslims from entering the United States. He openly mocked his opponents, reporters, Asians, African Americans and the disabled. More than a dozen women have accused Trump of sexual assault, and he was heard in a 2005 videotape boasting about sexually assaulting women. Throughout the campaign, Trump drew the enthusiastic support of white nationalists and hate groups. Former Ku Klux Klan Grand Wizard David Duke, who ran unsuccessfully for a U.S. Senate seat in Louisiana, cheered the outcome of the election. Duke tweeted, "This is one of the most exciting nights of my life -> make no mistake about it, our people have played a HUGE role in electing Trump! #MAGA."
Hillary Clinton Supporters Shocked by Loss to Donald Trump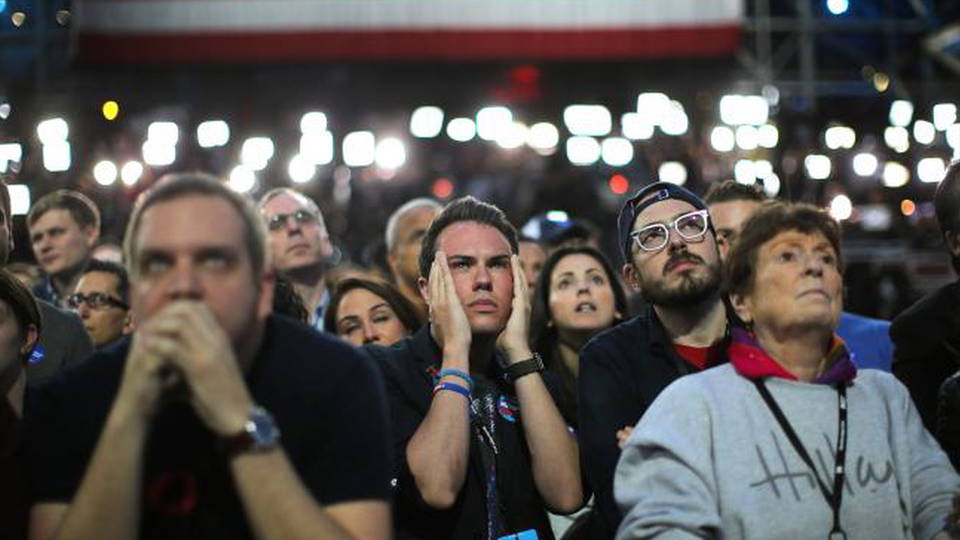 News of Trump's victory left supporters of Hillary Clinton stunned and shaken. A crowd of thousands—a majority of them women—gathered under the glass ceiling of the Jacob K. Javits Convention Center in New York, where celebration turned to despair as it appeared Clinton was headed to defeat.
Early-Morning Protests Spring Up After Donald Trump Victory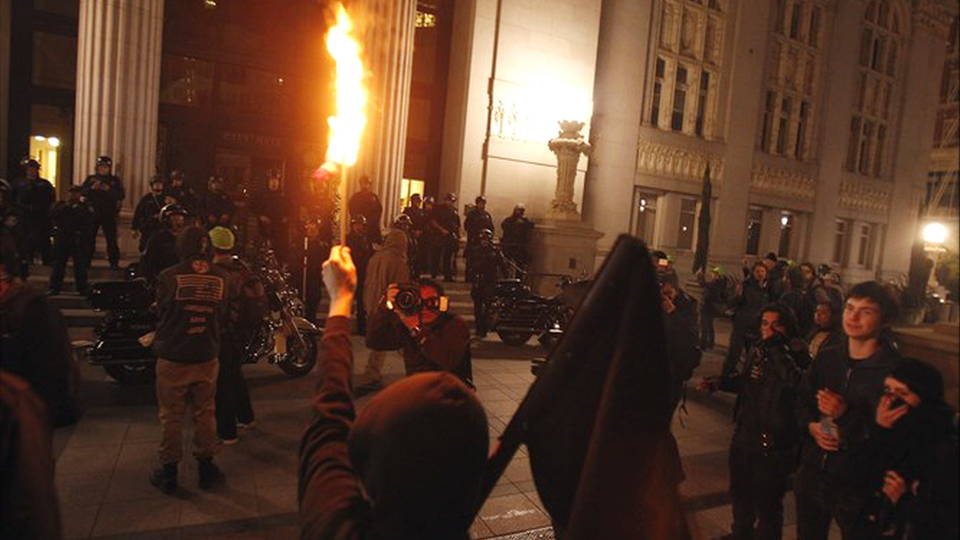 Trump's victory sparked early-morning protests around the country. At the campus of UCLAin California, about 1,500 people gathered to protest and burn a Trump piñata. Outside the White House, Trump's opponents shouted at supporters, who responded with chants of "Build that wall!"
Republicans Retain House and Senate Majority
Meanwhile, Republicans captured both the House and Senate, positioning their party to control all three branches of government. Democrats gained a Senate seat but will fall short of the 51 seats needed to overcome Vice President-elect Mike Pence's tie-breaking power. In the House, Republicans will hold a comfortable majority, with at least 236 of the chamber's 435 seats.
Republican Sweep Likely to Tilt Supreme Court Balance
The congressional sweep makes it likely that Donald Trump will appoint a conservative to the Supreme Court post left vacant since Antonin Scalia died in February. Republicans have refused to consider Obama's pick for the high court, Merrick Garland, and will likely ignore his nomination until Trump names his own nominee during the next Congress.
Stock Markets in Turmoil as Donald Trump Stages Upset
Markets in the U.S. and around the world plunged overnight as Trump's victory became imminent, with the S&P dropping by 5 percent to its "limit down," the maximum drop allowed before trading curbs kick in. Many stock indices recovered after Trump's victory speech. The Mexican peso fell 11 percent overnight to an all-time low before recovering some ground.
Long Lines, Voter ID Laws and Fewer Polling Places Suppress Turnout
Tuesday's election was the first in half a century to take place without the full protection of the Voting Rights Act. The Leadership Conference for Civil Rights says voters had 868 fewer polling locations. In key battleground states, many spent hours in line, while others gave up and left the polls. In Greenbelt, Maryland, voters waited for one ballot scanner for the entire precinct.
Jide Eniola: "I actually asked the lady that's there, 'Why do you have one scanner here? I have a friend that lives in Montgomery County, and they have—in one place, they have about six or seven.' She said that's what they gave them. Yeah? I asked her, I said, 'Why do you only have one here?' The line was about—you have to make a U-turn, like 360, to get up to the first one. And it's just—three hours is just too long."
There were hours-long lines in parts of New York City, as well, where Donald Trump was booed as he entered Public School 59 in Midtown Manhattan to cast his ballot. Turnout was down among African-American voters in key battleground states, where federal lawsuits have challenged voter ID laws that civil rights groups say are targeted against communities of color.
House Speaker Paul Ryan Confident He Will Retain Leadership Role
In Wisconsin, Republican Paul Ryan easily reclaimed his House seat Tuesday. Ryan says he is confident he'll retain his leadership role as speaker of the House.
Speaker Paul Ryan: "I've just been sitting there watching the polls. By some accounts, this could be a really good night for America. This could be a good night for us."
Some Republican congressmembers say they'll seek to replace Ryan as House speaker, after Ryan repeatedly condemned Donald Trump's remarks on the campaign trail. Despite the criticisms, Ryan never dropped his endorsement of Trump.
Wisconsin: Russ Feingold Loses to GOP Incumbent Sen. Ron Johnson
Also in Wisconsin, Democrat Russ Feingold narrowly lost his bid to return to the Senate, falling to Republican incumbent Ron Johnson.
Florida: Republican Senator Marco Rubio Re-elected
In Florida, Republican Marco Rubio has retained his Senate seat, after reversing a pledge to retire from politics, and despite a failed bid for the Republican nomination for president. During the campaign, Trump repeatedly mocked Rubio's appearance, calling him "Little Marco." At a victory party on Tuesday, Rubio struck a conciliatory tone.
Sen. Marco Rubio: "I hope we will set the example in this great state that while we can disagree on issues, we cannot share a country where people hate each other because of their political affiliations. We cannot move forward as a nation if we cannot have enlightened debates about tough issues. You can disagree with someone without hating them."
Gubernatorial Races Split Between Republicans, Democrats
In gubernatorial races, Democrats and Republicans appear to have evenly split the 12 governor's seats up for election. In North Carolina, Republican Governor Pat McCrory is demanding a recount, after an initial tally showed him trailing Democratic challenger Roy Cooper by fewer than 5,000 votes.
California: Kamala Harris Elected as Second-Ever Black Woman U.S. Senator
In California, state Attorney General Kamala Harris has won the Senate seat vacated by Democratic Senator Barbara Boxer, who is retiring. Harris is a Democrat of Indian and Jamaican ancestry. She becomes only the second black woman ever elected to the U.S. Senate.
Voters Raise Minimum Wage, Support Death Penalty, Legalize Marijuana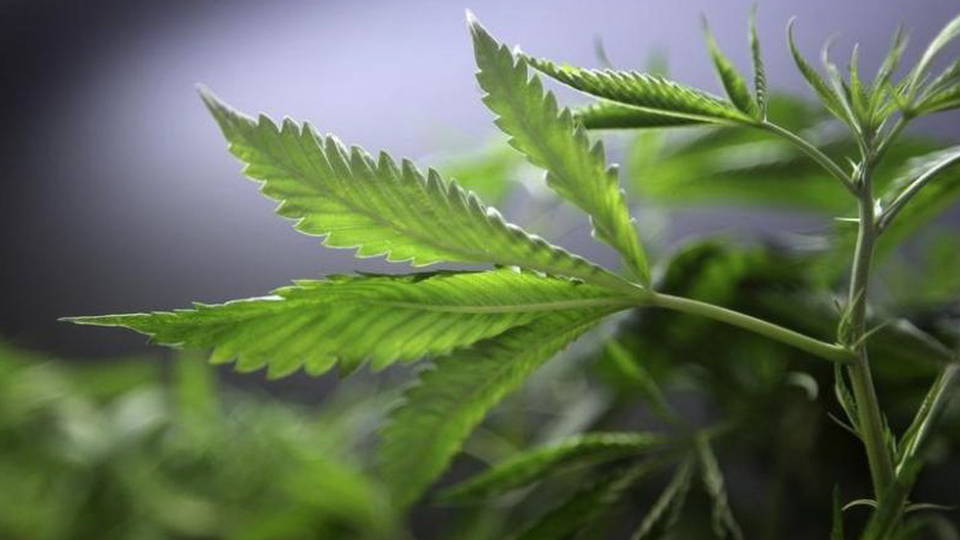 In ballot measures, 69 percent of voters approved an anti-union measure to make Alabama a right-to-work state, while a similar measure was defeated in Virginia. Voters in Colorado, Maine and Arizona all voted to increase the minimum wage to $12 an hour by 2020, while in Washington state the minimum wage will increase to $13.50 an hour. In Colorado, voters have rejected a measure to create a single-payer health insurance system. Nebraska has voted to restore the death penalty, while in Oklahoma voters have approved a measure that amends the state constitution to guarantee the right to impose the death penalty. In California, a ballot measure to overturn capital punishment is trailing, while another measure to speed up the pace of executions is winning by a narrow margin. Voters in California, Massachusetts and Nevada voted to legalize the recreational use of marijuana, while North Dakota, Arkansas and Florida approved medical marijuana initiatives.
Minnesota: Ilhan Omar Elected as First-Ever Somali-American Legislator
In Minnesota, Ilhan Omar has been elected as the nation's first Somali-American legislator, winning a seat in the state House as a member of the Democratic-Farmer-Labor Party.
Arizona Sheriff Joe Arpaio Loses Bid for Seventh Term, May Be Jailed
In Arizona, Maricopa County Sheriff Joe Arpaio lost his bid for a seventh term. Arpaio faces the possibility of jail time, after federal prosecutors announced they are charging him with criminal contempt of court over his refusal to end unconstitutional immigration patrols in Arizona.
California: Gunman Fires Near Polling Place, Killing 1 and Injuring 2
In California, one person was left dead and two others wounded after a man high on cocaine and armed with handguns, a rifle and shotgun opened fire near a polling station in the city of Azusa, east of Los Angeles. Police Chief Steve Hunt said the gunman was found dead after a battle with police.
Steve Hunt: "We believe that the suspect was armed with an assault rifle with a rapid-fire capability. Whether it's fully automatic or semiautomatic, we don't know at this time."
The violence halted voting at two polling places and caused a lockdown at a nearby middle school. Police say the gunman fired at least 20 rounds at officers. The shooting came mere hours before California voters approved Proposition 63, which bans possession of magazines that hold more than 10 rounds, and provides a process for felons to have guns confiscated.
Orlando, FL Night Club to Become a Memorial to Gun Massacre Victims
In Orlando, Florida, city officials said Tuesday they will purchase the Pulse nightclub and convert it into a memorial for the 49 people killed there on June 12. It was the deadliest mass shooting in modern U.S. history. Shooter Omar Mateen purchased the guns he used in the killing, including an AR-15 semiautomatic rifle, legally.
World Meteorological Organization Says Recent Years Hottest on Record
In climate news, the World Meteorological Organization said Tuesday that the five years from 2011 to 2015 were the hottest on record, with hundreds of thousands of deaths likely due to global warming from human activity. The findings were presented in Marrakesh, Morocco, where United Nations climate talks got underway this week. The report found human-induced climate change was directly linked to extreme events, including an East African drought and famine in 2011 that claimed over a quarter-million lives. Elena Manaenkova of the World Meteorological Organization says the Earth's temperature has already risen by 1 degree Celsius, which is nearing the limit of a 1.5 degree rise set by the Paris Agreement.
Elena Manaenkova: "The conclusions are very clear that that was the warmest five-year period on record. We also confirm that the 2015 was the year when the global surface temperature exceeded 1 degree, and it links to the debate during this climate conference and the Paris Agreement targets."
Trump Climate Denial Threatens U.N. Climate Change Agreement
Meanwhile, many delegates to the U.N. talks are expressing panic over the election of Donald Trump, saying the outcome threatens the future of any international agreement to slow catastrophic climate change. The Republican president-elect has said he will "cancel the Paris climate agreement and stop all payments of U.S. tax dollars to U.N. global warming programs." Trump has also promised to promote coal power and fracking, and says he will allow for oil and gas drilling on federal lands. He has also promised to ask TransCanada to renew its permit application for the Keystone XL pipeline.
Indian Supreme Court Orders Action on Toxic Air Pollution Crisis
India's Supreme Court has ordered the federal government to come up with a plan to combat toxic air pollution so thick that it's being described as "beyond measurable limits." The government has 48 hours to respond. A recent UNICEF report found 600,000 children under five die of air pollution every year, with about a third of the world's at-risk children living in northern India and surrounding countries.
North Dakota: Pipeline Company Says It Will Soon Begin Drilling Despite Lack of Permit
In North Dakota, the company building the Dakota Access pipeline says it is preparing to drill beneath Lake Oahe on the Missouri River within two weeks, even though the U.S. Army Corps of Engineers has not granted a permit. The announcement shocked and infuriated opponents of the $3.8 billion pipeline, which has faced months of resistance from the Standing Rock Sioux Tribe along with representatives of over 200 other indigenous tribes and non-Native allies. Opponents, who call themselves "water protectors," say they were promised by an Army Corps of Engineers official that the Dakota Access pipeline would be delayed by at least 30 days, should the Obama administration agree to a permit. But pipeline builder Energy Transfer Partners said Tuesday the Army Corps was mistaken when it said the company had agreed to slow construction. The announcement came one week after President Obama said the Army Corps was looking at a possible "reroute" of the pipeline.
Puerto Rico: Protesters March Against Federal Oversight Board
And in Puerto Rico, activists took to the streets for an Election Day protest against a federally appointed oversight control board with sweeping powers to run Puerto Rico's economy. Jocelyn Velázquez of the Promises Are Over movement helped organize the protest.
Jocelyn Velázquez: "Today we celebrate the elections in Puerto Rico, and it is a futile exercise, because there is an oversight control board imposed by the United States government that is going to take the transcendental decisions about our future. It was indispensable not only to take this demand to the national level, but take it to the international level, too. In Puerto Rico, there is no democracy and no participation. The electoral exercise is simply a pantomime of what a democracy is."
On Tuesday, Puerto Ricans elected Ricardo Rosselló of the New Progressive Party as governor. Rosselló is a conservative who strongly favors U.S. statehood for Puerto Rico.
---
Courtesy of Democracy Now (www.democracynow.org).  The original content is licensed under a Creative Commons Attribution-Noncommercial-No Derivative Works 3.0 United States License.